Site Features
Getting Started in the Hobby
Model Categories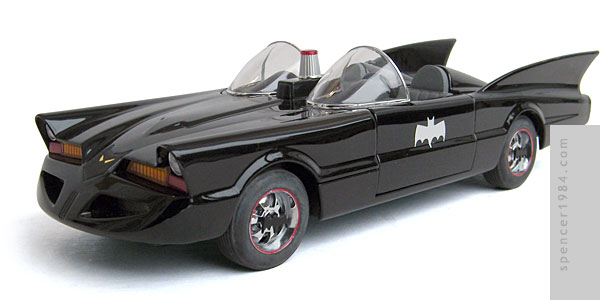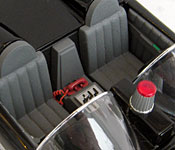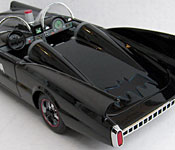 Cool Fact
The Danbury Mint very nearly produced a replica of the TV car instead of this one. They got as far as sending out pamphlets detailing the upcoming model and taking preorders for it before the project had to be shut down.
Wherever the brochure's "mighty jet turbine" roar is coming from, it isn't the Batmobile. Despite the dramatic introduction in Danbury's sales literature, this car actually sports a modified V-8 engine.
The bulk of this project was a basic but important modification to Danbury Mint's 1960s Batmobile. The overall fit and finish were up to their usual standards, but there was one problem before it could join the rest of my Batmobile collection: the Batman and Robin figures were glued in the car. Not that the figures were bad, I just prefer my Batmobiles unmanned.
The figures were pretty easy to remove, but they left a lot of glue residue on the seats. Being made of vinyl, the seats proved somewhat difficult to clean off. I ended up removing what I could with a hobby knife, then cleaning up any damage with Squadron putty. A shot of "Make It Suede" followed by Krylon primer gray provided the appropriate gray cloth look.
I've decided to refer to this car as the 1967 car because it mixes elements from the 1966 TV Batmobile and the 1968 Comic Book Batmobile (even though the comics used a totally different car in 1967, I thought it made a nice transitional piece). After thinking about that concept for a bit, I decided to add a red pinstripe down each side of the car at the beltline, similar to the red stripes from the '66 Batmobile.
Have a question, comment, or criticism about this model?
Send me an e-mail
with your thoughts!