Site Features
Getting Started in the Hobby
Model Categories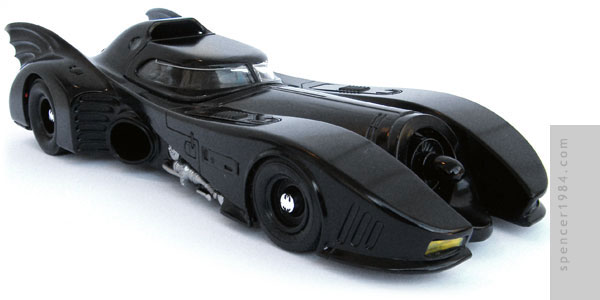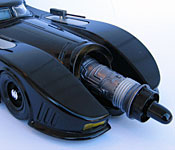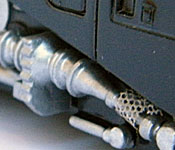 To me, this was one of the best Batmobiles in Batman's entire history. The looks, the gadgets, the movie...everything on this project worked.
The kit itself was pretty good. The way the inner fins attached to the body was a bit problematic, but otherwise everything went together easily. I modified very little on this kit: The steering wheel is different, because the one that came with it was crushed when I opened the box, and I filled in the seams around the rear fins. Besides that, the kit is box stock.
The chrome intake nozzle was stripped and painted with Rust-Oleum Chrome, and the wheels and side intakes were painted gold (the intakes were then painted with Testor's Black Window Tint to give them a tarnished metal look). The rest of the car is Testor's Gloss Black, with some polishing. The tires were cleaned with vinyl cleaner to give them a showroom shine, and the underside was given a light dusting to bring out the details.
Have a question, comment, or criticism about this model?
Send me an e-mail
with your thoughts!