Site Features
Getting Started in the Hobby
Model Categories
Original Kit:
Mercedes-Benz CL600
Made By:
Welly
Scale:
1/24

Other Modern TV Models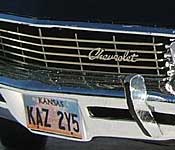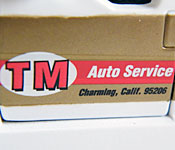 iZombie Police Car
Stranger Things Chevy Blazer (Review)
Supernatural Impala (Review)
CSI: Miami Hummer
Top Gear Stig
The Walking Dead M35A3
Stranger Things Chevy Van
Rick and Morty Space Cruiser
Agents of SHIELD Lola
Supernatural Chevelle
Monster Garage Wedding Chapel
The Walking Dead RV
Blood Drive Camaro
Sons of Anarchy Wrecker (Review)
Agents of SHIELD Hell Charger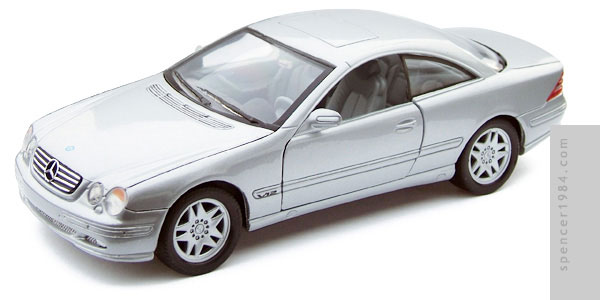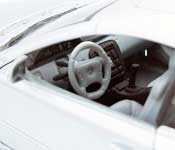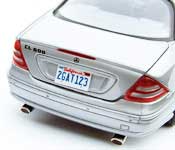 I missed out on seeing Two and a Half Men until it hit syndication. So although my knowledge of the show is currently based on the earlier seasons, I've enjoyed what I've seen and thought it would be fun to add something from the show to my collection. Cars don't appear on-screen too frequently, but one that did show up in season 3 was Charlie's Mercedes CL. Welly's CL 600 looked like a pretty good match, and I was even able to find one in silver.
Since the colors were pretty much done for me, I took the opportunity to try upgrading a single part: in this case, removing the cast-in license plate bracket from the front bumper. This was done with files and sanding sticks to produce a smooth finish, then the bumper was masked off and sprayed with what I thought was a close match to the silver of the rest of the car. That turned out not to be the case, and it ended up taking several attempts and a custom-mixed paint before I got a reasonable match between the silvers. There's still a little bit of a color shift, but it's not too bad in most light. I also did some interior detailing and added a rear license plate based on a similar plate shown in the series.