Made By:
Air Hogs
Scale:
1/24
MSRP:
US$24.99
Overview:
Packaging (Design):
8/10
Packaging (Durability):
9/10
Casting (Body):
8/10
Casting (Interior):
N/A
Casting (Chassis):
N/A
Casting (Engine):
N/A
Paint (Exterior):
8/10
Paint (Interior):
N/A
Paint (Trim/Graphics):
8/10
Overall Panel Fit:
N/A
Total Score:
8.2/10

Other Pixar Models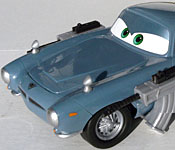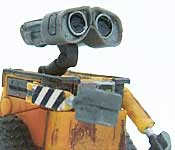 Cars Lightning McQueen (Review)
Incredibles Incredibile (Review)
Cars 3 Jackson Storm (Review)
Cars 2 Lightning McQueen (Review)
WALL·E
Cars Mack (Review)
Cars 3 Cruz Ramirez
Cars 2 Raoul ÇaRoule (Review)
Cars Doc Hudson (Review)
Cars 3 Lightning McQueen (Review)
Cars Lightning McQueen
Cars 2 Finn McMissile (Review)
Cars 2 Shu Todoroki (Review)
Cars 2 Francesco Bernoulli (Review)
Other Cartoon & Anime Models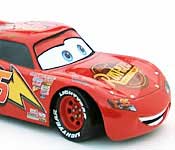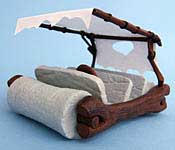 Spiral Zone Monocycle
Lupin III Mercedes-Benz SSK (Review)
Flintstones Family Car
1992 Batman:TAS Batmobile
Batman:TAS Batmobile (Review)
Roadster Racers Donald (Review)
Ben 10 Alien Force Kevin's Car (Review)
Rick and Morty Space Cruiser
Big Hero 6 Baymax (Review)
Cyber Formula Super Asurada (Review)
Roadster Racers Goofy (Review)
Tiger & Bunny Double Chaser (Review)
Planes 2 Firefighter Dusty (Review)
M.A.S.K. Manta
Karate Kommandos Corvette
Danger Mouse Mk III
F&F: Spy Racers Crawler (Review)
Cars Mack (Review)
The Real Ghostbusters Ecto-1
101 Dalmatians Cruella's Car (Review)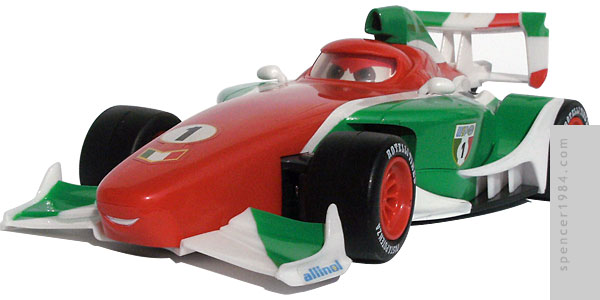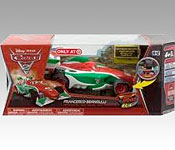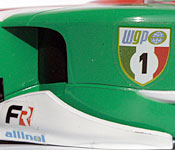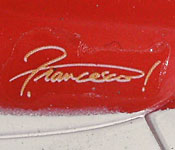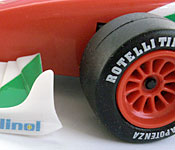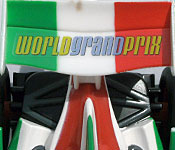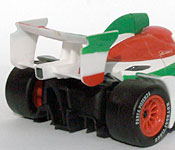 Background
Following the critical and commercial success of Cars, Cars 2 was only the second sequel created by Pixar (after Toy Story 2). Director John Lasseter claimed that the idea for the movie was sparked by his travels around the world, and his imagination of what Mater might do in certain situations outside of Radiator Springs. There needed to be some kind of prompt to get him out into the world, though, which is where the arrogant racer Francesco Bernoulli comes in. Francesco's trash talking of Lightning McQueen prompts Mater (and, by extension, McQueen himself) to take Francesco up on his dare. Lasseter said that while initially developing the idea of an F1-based character, the Pixar crew realized that the open wheels gave the character a much more dynamic appearance. As work progressed and Francesco's expressive gestures became more defined, the development team was often reminded of the character Jesus Quintana in The Big Lebowski...consequently, John Turturro was cast to play this role as well.
Packaging
Air Hogs tends to use irregular shaped packaging for their R/C vehicles, and the Cars 2 line is no exception. The front left side has a sideways "V" cutout that goes about halfway back, while the front right corner is truncated at a 45° angle. The window extends from the front of the box across the top to the back, with no parallel lines framing it. The front panel has a drawing of Francesco, the Cars 2 and Air Hogs logos, character name, and feature callouts. The age restrictions and other warnings/tech notes are spread across the bottom of the front panel and up the small panel made by the 45° cut. This end of the box is darker than the rest of the box (separated from the bright red section by a "V" that mirrors the cutout at the other end of the box), and has the Cars 2 logo centered on the end flap. The interior tray has an image of Porto Corsa, and Francesco is held down with four screws. The remote is held to the tray with a wire twist tie, and the batteries and instructions are packed under the tray.
Casting/Paint
I really have to give props to the designers at Spin Master for this one. F1 cars notoriously difficult to try to reproduce in scale, even moreso when you realize that they had to make a functional R/C racer out of it. But they managed to pull of a great looking Francesco here, minimizing the effect of the (necessarily) oversized suspension components and capturing all of the elaborate air vanes. Because the body is made out of plastic instead of diecast, the spoilers, intakes, and mirrors are all nicely sized and shaped. The wheels are an open finned design wrapped in vinyl tires. The paint is somewhat less successful, thanks to the bold colors wrapped around a complex shape. There are several areas of bleed and quite a few misaligned stickers, though nothing that ruins the general appearance. The only one that really stands out from more than a few inches away is the nose sticker, the misalignment of which is emphasized by the long nose. The chassis is little more than a plate to keep the innards together, with a screw-down battery cover and alignment adjustment tab.
Features/Accessories
Francesco is a full-function R/C car, and zips along smooth surfaces pretty well. The remote unit is identical to the other Cars 2 line, but has a sticker unique to Francesco so that you know who it belongs to. Air Hogs also included a neat feature on this series, where the eyes are tied to the steering mechanism. So when you turn left, Francesco looks left.
Accuracy
This is one of the best representations of Francesco available. His proportions are good, he lacks the "bubble dome" of the smaller diecast, and he has all the appropriate sponsor decals. Scaling is good, too - he fits in perfectly with the 1/24 diecast Lightnng McQueen.
Overall
When Mattel ceased their line of larger Cars diecasts, it looked like 1/24 collectors might be out of luck. But then Spin Master stepped up with their line of R/C cars, and opened a whole new series. They lack the metal bodies, but more than make up for it with superior detail work and (should you choose to use it) a fun gimmick. And while there are some paint issues, they're on par with the retail-level Mattel offerings. Overall a great option for your collection, highly recommended.
Have a question, comment, or criticism about this review?
Send me an e-mail
with your thoughts!