Made By:
GreenLight Collectibles
Scale:
1/24
MSRP:
US$24.99
Overview:
Packaging (Design):
9/10
Packaging (Durability):
9/10
Casting (Body):
10/10
Casting (Interior):
9/10
Casting (Chassis):
9/10
Casting (Engine):
N/A
Paint (Exterior):
9/10
Paint (Interior):
N/A
Paint (Trim/Graphics):
8/10
Overall Panel Fit:
10/10
Total Score:
9.1/10

Other Taxi Models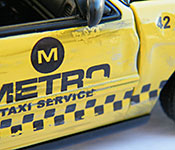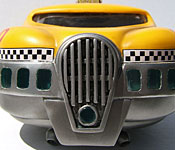 Chevron Cars Tyler Taxi (Review)
The 5th Element Flying Taxi (Review)
Deadpool Crown Vic
1999 Ford Crown Vic (Review)
1995 Chevy Caprice Pro Street
Other 2010s Movie Models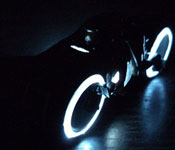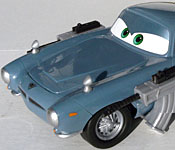 F8 of the Furious Rally Fighter (Review)
Transformers 5 Hot Rod (Review)
Furious 7 '70 Charger (Review)
Fast 5 '11 Charger Rio Police
Tron Legacy Clu's Light Cycle
Jack Reacher '70 Chevelle
Born 2 Race Subaru Impreza WRX STi
Furious 7 Off-Road '67 Camaro (Review)
Piranha 3D Crown Victoria
Need for Speed Mustang GT (Review)
Fast 5 '63 Ford Galaxie
Atomic Blonde Porsche 911
Safe Crown Victoria
Edge of Tomorrow Sgt Vratraski
The Last Stand Camaro
Batman v Superman Batmobile
200 MPH Nissan 370Z
Furious 7 '72 'Cuda
Furious 7 '70 Road Runner (Review)
Tron Legacy Sam's Light Cycle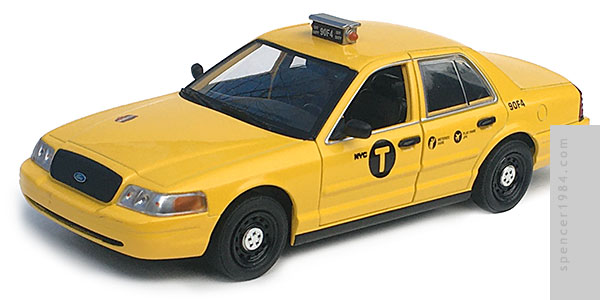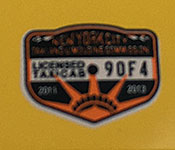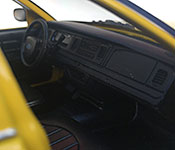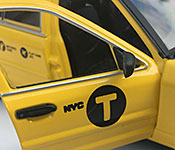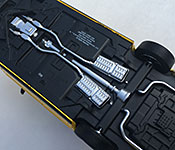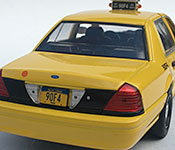 Background
When John Wick's beloved Mustang is stolen, he tracks it down and retrieves it from a chop shop owned by Abram Tarasov. Providing a pretense of legitimacy, the shop is also a taxi garage, and several cabs are used during the chase and ensuing fight. One of those was car #90F4, which lands the final blow against the Mustang before Wick reclaims it.
Packaging
This is Greenlight's usual Hollywood box with updated graphics, though thanks to the minimalist design used in the original movie poster the work here is relatively subtle. Blurred lights against a black background, the simple and stark title, and the car identification in a similar font are pretty much all you get. It still looks good, though the style and title suggest the first movie though the synopsis on the back of the box - and the cab itself - are clearly identified as being from Chapter 2.
Casting/Paint
GreenLight has found a formula that works and ran with it. The Crown Vic has no opening hood or trunk, and instead the money here seems to have gone into making the best looking curbside they could. The one-piece body looks fantastic, with clean panels and dead-straight lines. Fully framed doors barely register any more, and newer cars like this are a lot more forgiving than older cars with thinner frames when it comes to casting quality, but credit is still due here with how perfectly these seat against the car. The panel gaps are tight enough that, were it not for the light color, it would be easy to overlook them being separate parts.
Speaking of separate parts: the grille, door handles, and side mirrors are black plastic, the headlights, back-up lights, and window glass are clear, and the taillights are transparent red. It looks like the tail panel is a separate piece as well, but it's impossible to tell for sure without disassembling the car. The roof light is a separate piece, fully painted silver with orange side lights and a printed I on the front and back. Silver is also used to back the headlights and back-up lights, with additional orange paint apps for the front corner markers. The Ford badge is printed on the grille and trunk lid, the taxi medallion is printed on the hood, and all the appropriate makings are printed down the sides. The opening in the front bumper cover is painted black, and one of the few misses as the black paint isn't quite centered in the opening. The silver window trim looks off as well, but more about that later. Finally, the trunk lock, emergency light, and license plate are printed on the rear. Print quality and registration are just about perfect, though the light still looks like more of an orange dot than a light.
The interior is entirely done in unpainted black plastic, and while that makes it difficult to make out the details, GreenLight did a nice job here as well. The dash, seats, and door panels are all fully textured, and the steering wheel and gauge cluster have additional printed details to make them really pop.
As with most of their recent releases, the chassis is a single cast piece. But unlike those, this looks fantastic. GreenLight was smart about how and where to use depth, and with the addition of some silver paint this easily passes as a more complex assembly. The wheels are chrome-plated steelies with the main wheel painted black and simple blackwall tires.
Features/Accessories
The front doors open, and once again they actually tuck into the front fenders.
Accuracy
This diecast represents car #90F4, the one that carries the last two goons John Wick encounters before visiting Abram. The roof light, side markings, and license plate are all correct too. There's no front license plate, and 90F4 had extra rub strips on the rear bumper, but those are about the only real accuracy errors.
There is one minor thing that bugs me, and that's the side window trim. As noted above, GreenLight included the silver surround and did so fairly well. But that's the only part of the trim they painted, leaving the rubber gaskets and tops of the rear door panels bright yellow. I recognize that the additional paint app would be difficult if not impossible to do correctly on a mass release item, but unfortunately the silver trim just highlights the missing color. Somehow not painting any of it makes it easier to ignore the missing paint.
Overall
We've got no shortage of second generation Crown Victorias in 1/24 scale, from the ubiquitous MotorMax versions to the older but still generally well-regarded release by Classic Metal Works. GreenLight really needed to provide something worthwhile here, and they have. This may very well be the definitive version, and I look forward to seeing (and getting) more releases of it.
Have a question, comment, or criticism about this review?
Send me an e-mail
with your thoughts!