Made By:
Mattel
Scale:
1/24
MSRP:
US$44.99
Overview:
Packaging (Design):
9/10
Packaging (Durability):
9/10
Casting (Body):
8/10
Casting (Interior):
N/A
Casting (Chassis):
7/10
Casting (Engine):
N/A
Paint (Exterior):
10/10
Paint (Interior):
N/A
Paint (Trim/Graphics):
8/10
Overall Panel Fit:
N/A
Total Score:
8.5/10

Other Pixar Models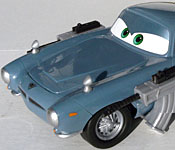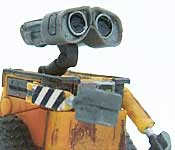 Cars 2 Finn McMissile (Review)
Cars Lightning McQueen (Review)
Cars 3 Jackson Storm (Review)
Cars 3 Cruz Ramirez
Cars 3 Lightning McQueen (Review)
Cars Lightning McQueen
Cars Doc Hudson (Review)
Cars Mack (Review)
WALL·E
Incredibles Incredibile (Review)
Cars 2 Francesco Bernoulli (Review)
Cars 2 Shu Todoroki (Review)
Cars 2 Raoul ÇaRoule (Review)
Cars 2 Lightning McQueen (Review)
Other Cartoon & Anime Models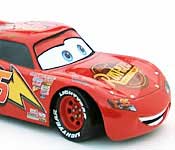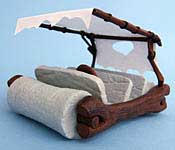 Urashiman Magna Beetle
F&F: Spy Racers Thresher (Review)
Battle Force 5 Saber (Review)
Max Steel Jet Racer (Review)
Thundercats Thundertank (Review)
Betty Boop '39 Chevy Deluxe (Review)
Transformers Optimus Prime
1992 Batman:TAS Batmobile
Cars 3 Jackson Storm (Review)
Roadster Racers Donald (Review)
Roadster Racers Daisy (Review)
Batman:TAS Batmobile (Review)
Who Framed Roger... Benny (Review)
Steven Universe Van
M.A.S.K. Thunderhawk
Lupin III Mercedes-Benz SSK (Review)
Planes 2 Firefighter Dusty (Review)
101 Dalmatians Cruella's Car (Review)
Cyber Formula SIN Ogre AN-21 (Review)
Big Hero 6 Baymax (Review)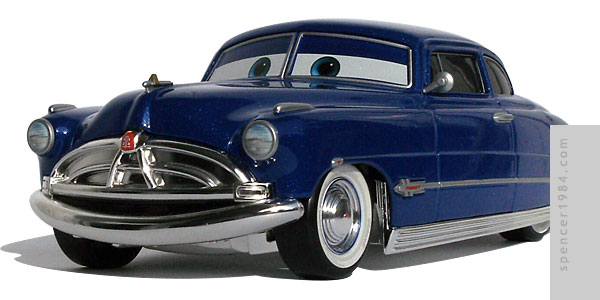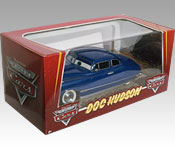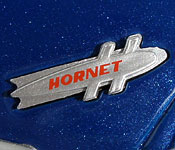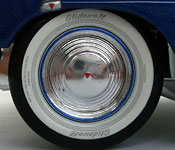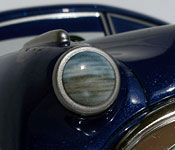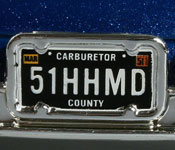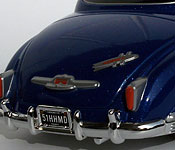 Background
While Cars was, on the surface, a story about Lightning McQueen, it was perhaps even more the story of Doc Hudson. McQueen served as and avatar for the "young" Hudson, a racer who put his own interests ahead of everyone and everything else in life. Then fate stepped in, and he learned a bitter lesson that caused him to withdraw from the world entirely. After spending some time with that young version of himself, Hudson learns that being untrue to himself is just as much a lie as being untrue to others. When the story comes full circle, Both Hudson and McQueen have learned from each other and moved towards the middle. The role was further enhanced by the voice work of the great Paul Newman, who gave the character more depth than even the talented Pixar team provided.
Packaging
Doc is packaged in a large window box, primarily metal flake red with yellow and chrome accents around the window. The World of Cars logo is on both end flaps and both bottom corners of the front panel. "Doc Hudson" is written in gold lettering with old fashioned "speed lines" on the letters, a nice touch. The back of the box has the Matty Collector logo and info under a second, smaller window, and the legal information is on the bottom. The inside of the box is a cardboard tray with a desert background printed on the base and sides. The cardboard used throughout the packaging is nice & thick, with multiple layers to help prevent damage. The printing work is also excellent. Doc is held down with two of Mattel's twist locks, though the one under the front was more stubborn than usual.
Casting/Paint
As with Lightning McQueen, this is a one-piece metal body with translucent plastic windows. The chassis is chrome plated plastic, and extends out past the body edges to make the grille, bumpers, and rocker trim (all other trim is silver paint). The tires are hard plastic with chrome hubcap inserts. The blue metalflake used is fantastic, with none of the clearcoat issues seen on the less expensive Cars diecasts. The trim is very good, but compared to the bright chrome and outstanding body paint, it seems a little dull. I wish they had found a way to include more chrome plated parts. Printed details include the headlights, emblems, eyes, whitewalls, and taillights. The headlights are especially clever, with a reflected landscape that make them look better than you'd expect. I'm also impressed with the chassis - the solid chrome plating is a bit out of place, but the folks at Mattel managed to create a pretty faithful Hudson Hornet chassis.
Features/Accessories
Nothing.
Accuracy
The original Hornet is a very bulbous car, but Doc here seems to have put on a little extra weight in his later years. It doesn't completely ruin the appearance, but he's definitely wider than he should be: about 1/23 scale in length, but 1/19 scale in width. Other than that, he's looks great, with a simple understated expression that suits the character well.
Overall
The price is a bit high, but this Matty exclusive is a huge step up from the Lightning McQueen & Mater diecasts that were available at standard retail. I do wish that they had gotten the proportions a little bit more accurate, though it's really only noticeable from certain angles. Otherwise this is a solid replica of a great character. Recommended.
Have a question, comment, or criticism about this review?
Send me an e-mail
with your thoughts!