Site Features
Getting Started in the Hobby
Model Categories
Wednesday, May 10. 2006
Wow, I just noticed that it had been a month since my last posting here. Not that I've been slacking off - if you haven't yet, check out the major news going on at my other site,
The History of the Batmobile
. All-new toy section plus a new trivia contest where you can win this: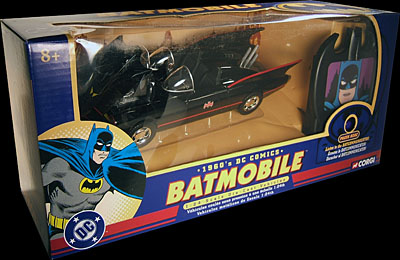 I've also nearly finished the '69 GTO (the chassis fit was more of a problem than I expected, but that's taken care of now), and have a few other things on the bench that are nearly ready to go. More updates coming soon!
Comments
Display comments as (
Linear
| Threaded)
No comments