Site Features
Getting Started in the Hobby
Model Categories
Thursday, February 19. 2009
Moving the age bracket up a few years from
yesterday's post
, today I'll focus on some precursors to scale modeling. There are a couple of familiar names here as well as a couple that you might not know right away, but they all have the distinction of being geared towards creation as well as play.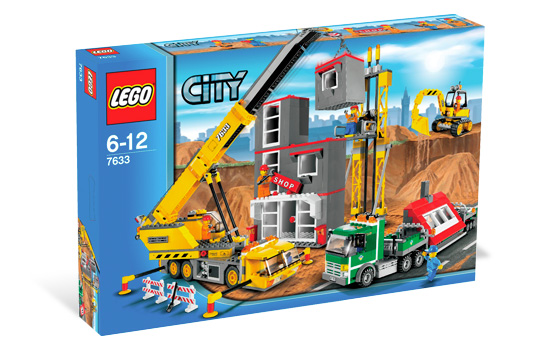 The real heavy hitter in this category is, of course, LEGO. This year they will be celebrating the 10
th
anniversary of
Star Wars
-themed sets like "Echo Base,""Battle of Endor," and the
Venator
-Class Republic Attack Cruiser. They'll also be bringing back some familiar themes such as Castle, Pirates, and Space Police, along with continuing their
Indiana Jones
, City, Agents, Bionicle, and Racers lines. Duplo, Technic, and Creator sets will also be there to compliment the theme sets as always. Overall, LEGO sets are a great building toy for every age, and they're a great way to encourage creativity.

A slightly different take on the "build your own car" theme was the Automoblox line from Manhattan Toy. Designed by Patrick Calello, these highly stylized vehicles are constructed from wood and plastic and feature interchangeable parts to allow kids to customize their cars. There are two primary series, each with several unique designs. The "Full Size" series cars are about 8" long, while the "Minis" average about 6" long. They're recommended for ages 3-9, but the designs are so slick that you might want to pick up one for your desk as well.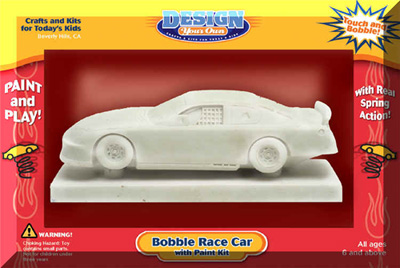 If your kids are done with the pre-decorated toys and want to try their hand at painting, the Design Your Own series of products is a great way to introduce them to the world of painting 3-dimensional objects. The DYO Bobble Head kits (including the above stock car) all come with the assembled figure, non-toxic paint, and a brush, and can be personalized to represent a favorite figure, individual, or fantasy league. DYO also has a series of sports equipment that manages to combine artistic and physical activities.
Overall, it was nice to see that there are still quite a few companies that are encouraging design, engineering, and creativity with their toy lines. As great as action figures, dolls, and games are, the construction toys always won me over. Tomorrow I'll bump up the age braacket once more, and take a look at some of the more unique grown-up toys on display.
Online:
LEGO.com
;
Automoblox.com
;
DYOToys.com
.
Looking for more construction toys? Don't forget about
Erector sets
,
K'NEX
, and
MEGA BLOKS
.
Comments
Display comments as (
Linear
| Threaded)
No comments