Site Features
Getting Started in the Hobby
Model Categories
Original Kit:
1993 Mazda RX-7
Made By:
Racing Champions
Scale:
1/24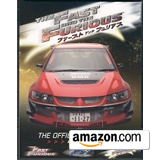 Other Fast & Furious Models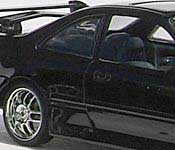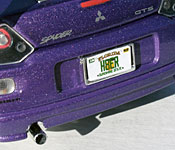 2 Fast, 2 Furious Evo VIII (Review)
Furious 7 Off-Road '70 Charger
F8 of the Furious Plymouth GTX
Fast & Furious '70 Charger
Furious 7 Toyota Supra
F8 of the Furious Ripsaw
Fast 5 '63 Ford Galaxie
Furious 7 Off-Road '67 Camaro (Review)
Furious 7 Off-Road Challenger (Review)
Fast 5 '11 Charger Police (Set)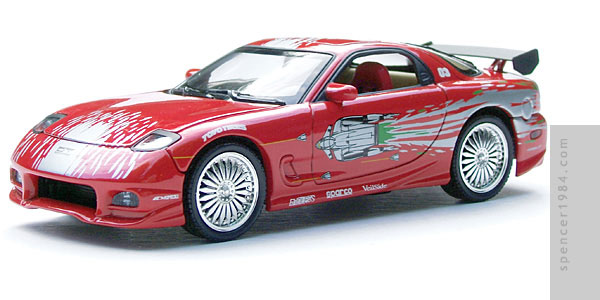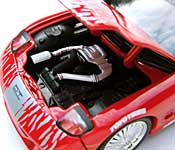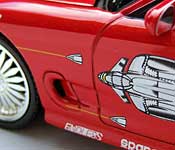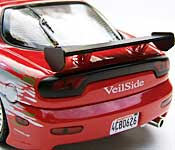 I built this one evening after one of those days where I wanted a good no-brainer kit to relax with. As such, I didn't spend a lot of time detailing or correcting it, I just did some basic paint touch-up work and the overall assembly. A couple of days later I decided that the thick rear spoiler with sewer pipe standoffs looked too crude, even for a simple build. Using the original part as a guide, I made a new spoiler from .020" sheet styrene and new standoffs from small rectangular stock. I also added the front driving lights, mirror glass, and a rear license plate to match the movie car.