Site Features
Getting Started in the Hobby
Model Categories
Original Kit:
Lamborghini Countach
Made By:
Hofbauer Collection
Scale:
N/A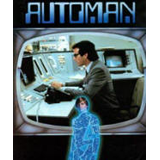 Other Classic TV Models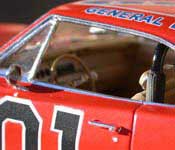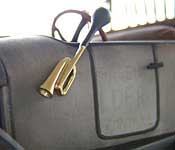 Flintstones Family Car
A-Team Corvette
V.I.P. Jaguar
Starsky & Hutch Ford Torino
Married...With Children Dodge
Scooby Doo Mystery Machine
Stingray 1965 Corvette
Batman Batmobile (Review)
Mannix Oldsmobile Toronado
A-Team Van
Other Lamborghini Models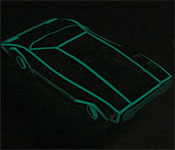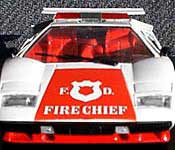 Bedazzled Lamborghini
Transformers G1 Red Alert
Transformers: RiD Diablo
Transformers G2 Optimus Prime
CHP Diablo
Need for Speed Murciélago (Review)
Transformers G1 Sunstreaker
Transformers G1 Sideswipe
The Circuit Wolf Jota
The Night is Still Young Lamborghini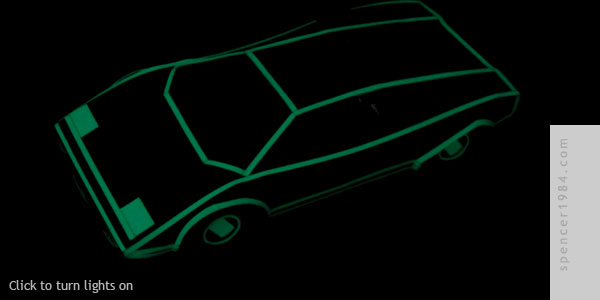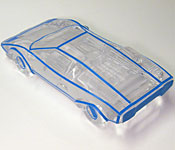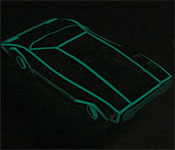 I had built an Auto Car before this, and although it turned out OK it always felt to me like there was something lacking. I wanted to have something unique, that fit the offbeat Tron-inspired character created for the show. But nothing outside of a major project involving fiber optics or electroluminescent wire fit the bill, so I left it as it was. Then I was reminded of the Hofbauer Collection lead crystal paperweights that had a brief surge of popularity in the mid/late 1980s. These were replicas of historic and contemporary high-priced automobiles, including names like Corvette, Porsche, Ferrari, Jaguar, Mercedes-Benz, and Lamborghini. Even better, these were very close to 1/24 scale. The only down side was that their only Lambo was the later Countach with fender flares and a rear wing. Still, it was a possible starting point and I found one for cheap thanks to a couple of chips on that rear wing.
Once I had it, I did a little research to see what I might be able to do about removing the late-model additions. I was going to have to live with the flares and front bumper, but cutting off the rear spoiler looked possible. So I bought a package of diamond-studded cutoff wheels through Amazon, and after making a few "test" cuts I went to work. The results weren't flawless—there are a few small scars still visible on the rear deck—but overall I was very happy with how things turned out.
Once I had the body modified, I gave it a thorough washing and added the blue stripes. Instead of fluorescent paint like I used previously, I used glow-in-the-dark tape cut into thin strips. This looked even better than I expected. Under normal light, the glass sculpture looks similar to the "transition" period seen when Cursor was drawing the Auto Car. In the dark, the lines glow brightly enough to define the edges of the body and make it appear more solid than it really is. It was the perfect combination, and gave me the "X factor" that was missing from my previous build.
.