Site Features
Getting Started in the Hobby
Model Categories
Original Kit:
1972 Corvette
Made By:
AMT/Ertl (kit #31822)
Scale:
1/25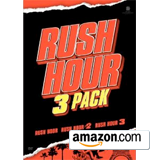 Other Corvette Models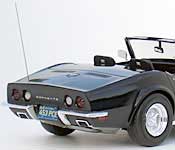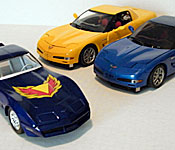 The Dead Pool R/C Corvette
Transformers 5 Crosshairs (Review)
Revenge of the Fallen Sideswipe
Chuck Norris Karate Kommandos Corvette
Never Too Young to Die Corvette
Transformers G1 Road Rage
Mako Shark Show Car
'98 Corvette
Corvette Fighter Craft
Rush Hour Corvette
Other 2000s Movie Models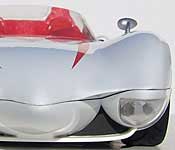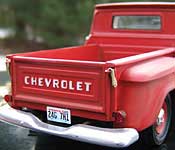 Collier & Co: Hot Pursuit Traveller
Bruce Almighty Saleen S7
Alone in the Dark VW Touareg
Tomb Raider 2: The Cradle of Life Jeep
Gone in 60 Seconds Eleanor (Review)
Speed Racer Mach 5 (Review)
Austin Powers: Goldmember Shaguar
Fast & Furious Chevelle (Review)
WALL·E
I Am Legend Shelby GT-500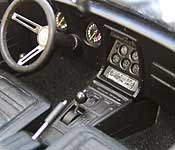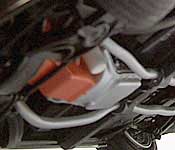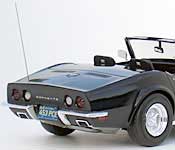 Cool Fact
When Chris Tucker (Carter) drives to the Chinese Consulate for the first time, watch when he enters the building: his Corvette can be seen outside, but is wearing the stock Rallye wheels instead of the custom wheels seen throughout the rest of the movie.
Rush Hour and Rush Hour 2 were unique in the realm of Hollywood movie cars: they actually managed to keep the same car, intact, for both movies. I think the Blade trilogy is the only movie series to beat that record.
The model of Chris Tucker's Corvette is pretty straightforward. About 90% of it is a box-stock build of AMT's '72 Corvette kit, with a few details changed to make it more accurate. First, the hood was replaced with a small-block hood taken from Revell's 1968 Corvette. The fit wasn't exact, but by adding plastic to the edges I was able to rework it to fit nicely. Next, the manual transmission had to go. My parts box supplied the automatic transmission, and I scratchbuilt the appropriate gear selector for inside. Finally, the wheels were taken from a Revell's '64 Impala Lowrider kit.
Photoetched details from The Model Car Garage were used for most of the body scripts and some interior details. The rest of the details were picked out with paint, Bare Metal Foil, and custom made graphics (including the instruments and the movie-accurate license plates). The paint is Testor's Flat Black under multiple coats of Testor's High Gloss Clear Coat.