Site Features
Getting Started in the Hobby
Model Categories
Original Kit:
Human Alliance Barricade
Made By:
Hasbro (#94057)
Scale:
1/27
Transformers.com
ReproLabels.com
Seibertron.com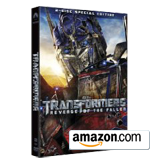 Other Transformers Models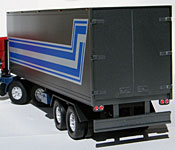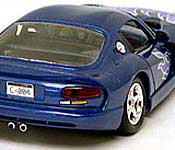 Generation 1 Optimus Prime
Generation 1 Hot Rod (Review)
Generation 2 Optimus Prime
Machine Wars Prowl
Robots in Disguise Side Burn
Armada Hot Shot
Energon Hot Shot
Cybertron Cannonball
2007 Movie Bumblebee
Revenge of the Fallen Bumblebee
Dark of the Moon Roadbuster
Prime Bumblebee
LEGO Optimus Prime
G1 Spychangers
Vector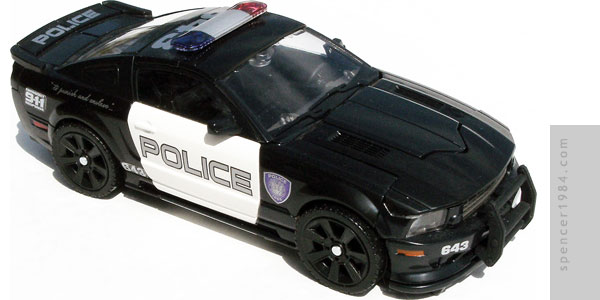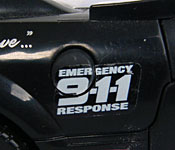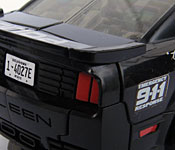 Cool Fact
Although based on the Ford Mustang, the S281E uses so few of the original parts (retaining only the general aesthetics) that it is considered an entirely different car, even receiving a new VIN from Saleen.
Like many of the other Human Alliance figures, Barricade really only needed a few touch-ups. These included the marker lights, mirror glass, fuel door, and screen-accurate license plate. The other Hasbro oversights - the "911" graphics and car numbers near the rear wheel arches - were accomplished with an upgrade set from Reprolabels. I considered giving him a coat of gloss clear to help better match the 1:1, but I decided that I'd rather have him retain his full transformation abilities.