Site Features
Getting Started in the Hobby
Model Categories
Original Kit:
2009 Nissan 370Z
Made By:
Maisto
Scale:
1/24

Other Z Car Models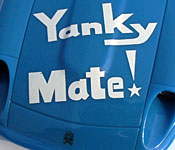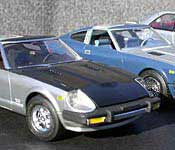 M.A.S.K. Manta
Shakotan Boogie Yanky Mate! Z
Transformers G1 Prowl
Transformers G1 Bluestreak
Wangan Midnight Devil Z
Transformers G1 Smokescreen
Transformers G1 Silverstreak
200 MPH 300Z
Other 2010s Movie Models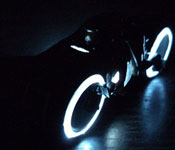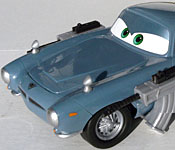 Need for Speed 2015 Mustang GT
Cars 2 Finn McMissile (Review)
Tron Legacy Clu's Light Cycle
Furious 6 '69 Mustang (Review)
Star Wars Rey's Speeder (Review)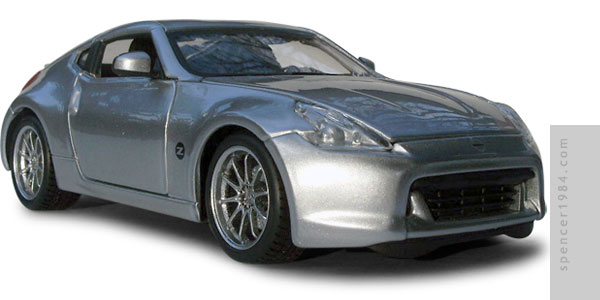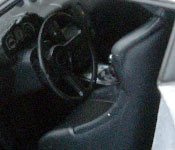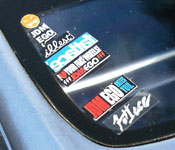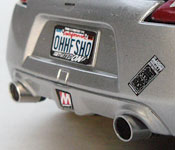 Cool Fact
Asylum founder David Michael Latt has said that he prefers the term "tie-in" to the more popular "mockbuster" when referring to movies that piggyback a larger budget productions (such as 200mph and
Fast Five
), noting that despite the similarities, Aslum movies always contain unique content.
I've been watching movies from The Asylum for quite a few years now, and while they haven't been good by any stretch of the imagination, they have almost always been entertaining (which is more than I can say for some movies). Such is the case with 200 MPH. This is a movie that takes place in a world where the Nissan GT-R and 370Z share the same factory performance specs, crude pencil drawings equal aerodynamic blueprints, and switching vehicles offscreen during a race is a common occurrence.
The "hero" car at the beginning and end of the movie was the aforementioned Nissan 370Z. I happened to have an extra silver Z from when I was picking up cars to represent Transformers: Alternity Megatron, and decided that this would be a good use of it. Modifications were pretty simple: the wheels were Hobby Design Rays CE28Ns with the car's original tires and Fujimi brakes, the seats were the optional set from Racing Champions' TF&TF RX-7, the steering wheel was from my parts box, the tail pipes were polished sections of aluminum tubing, and the bumper stickers and license plate were all made in Illustrator. I am still missing two of the stickers, so if anyone out there can help me out it would be appreciated.