Site Features
Getting Started in the Hobby
Model Categories
Original Kit:
1968 Dodge Charger
Made By:
Revell (kit #85-1514)
Scale:
1/25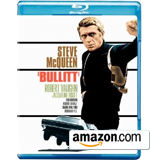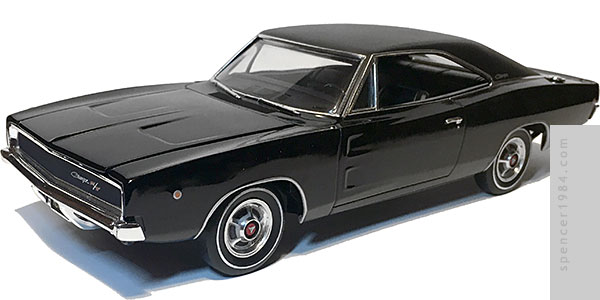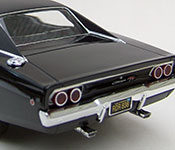 Cool Fact
The Charger loses at least six hubcaps during the famous chase sequence.
I bought this kit at the same time I bought the Bullitt Mustang, but a malformed door panel kept this one on the shelf until I decided what to do about it. Getting replacement parts from Revell is actually pretty painless, but since this kit had been discontinued for a while I had my doubts. I decided to try to fix it myself, by taking a cast of the existing door panel and making myself a patch panel out of epoxy. It was my first time trying to mold something like this, and although the repair isn't flawless it is difficult to see inside the triple-black car.
Other than that, the rest of the kit was built box stock. All of the details were painted the appropriate colors (including the Chrysler Turquoise engine), and the body received Bare Metal Foil. I also used this opportunity to try out a new set of whitewall stickers from Reprolabels. I was very impressed with the results, as they went on with no problems and have enough stretch to adhere nicely to the tire without wrinkling or lifting.