Site Features
Getting Started in the Hobby
Model Categories
Original Kit:
Cyclone
Made By:
Bandai (kit #75118)
Scale:
1/24

Other Motorcycle Models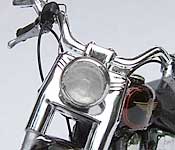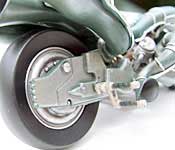 Final Fantasy VII Motorcycle (Review)
Tron Legacy Sam's Light Cycle
Terminator 2 Harley-Davidson
The Mouse and the Motorcycle Bike
Transformers: RID Sideways
Tiger & Bunny Double Chaser (Review)
Ghost Rider Stunt Bike (Review)
Kamen Rider W Accel Gunner

G.I. Joe RAM
The Walking Dead Chopper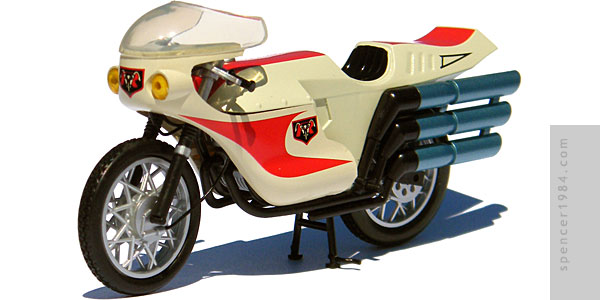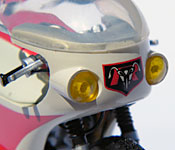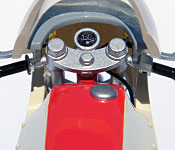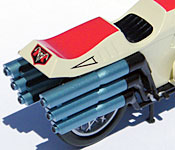 This is the third bike that I've found in the 1:24 Kamen Rider series, and is, sadly, also the weakest of the trio. The overall fit & finish are up to the standards of the other two, but the insides of the rockets are hollow, and the forward cowling likes to slide off at the slightest provocation (handy for assembling the brake/clutch/throttle lines, less so for trying to get it to stay together for photos). Neither fault is really major, but they make this one fall short of the others. I added a dot of glue to try to help set the cowl once the lines were in place. I also did the usual paint detailing on the pedals & exhausts, and added a speedometer face.