Site Features
Getting Started in the Hobby
Model Categories
Original Kit:
N/A
Made By:
N/A
Scale:
1/24

Other Comic & Manga Models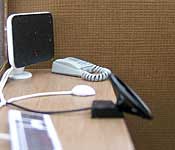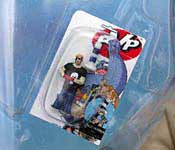 Detective Comics #156 Batmobile
DC Bombshells Catwoman (Review)
Batman: Man-Bat Batmobile
PvP Dexter Jettster
G.I. Joe RAM
Transformers G1 Ratchet
Tekkonkinkreet Colt Galant
Cyber Formula Asurada GSX (Review)
Avengers Lykan HyperSport (Review)
Beetle Bailey Jeep
The Circuit Wolf Jota
The Circuit Wolf BMW 3.0 CSL
Detective Comics #597 Batmobile
DC Bombshells Harley Quinn (Review)
DC Bombshells Poison Ivy (Review)
Batman #20 Batmobile
Cyber Formula Stealth Jaguar (Review)
The Silver Spectrum Ford Deluxe
Zessyaka! Subaru 360 Deluxe
The Circuit Wolf Lotus Europa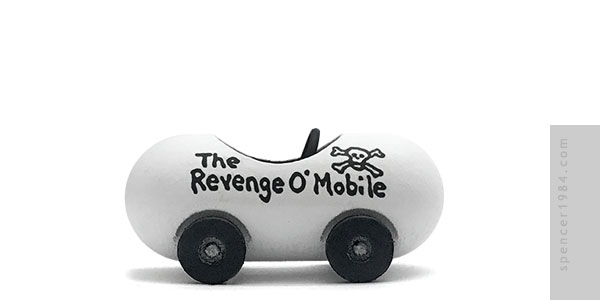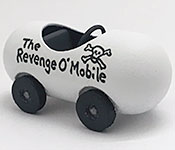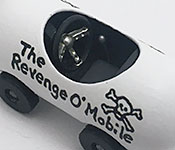 I spent quite a bit of time trying to find a suitable starting point for this one, including options like customizing a diecast car, molding it from putty, or even carving it out of wood. None of these really called to me, though, because I wanted something that captured the clean, simple style of Stephan Pastis' art. I finally decided that 3D printing was the way to go, at least for the main body.
Wanting to keep my costs down, I drew it up as a single hollow part with the wheels already in place and no interior. This was a good plan, but I should have sprung for Shapeways' Fine Detail plastic. Their Strong and Flexible was a lot grainier than I remembered, especially when it's used on a model less than 2" long.
To smooth it out, I applied alternating layers of Testors Glosscote and Tamiya Putty followed by a coat of DupliColor Filler Primer. Once I was happy with the surface, I sprayed everything DupliColor Gloss White and painted the wheels and interior with Apple Barrel acrylics. The "Revenge-O-Mobile" graphics were taken directly from the comic, cleaned up in Photoshop and printed onto clear decal stock. A final coat of Testors Dullcote sealed everything.
Just a few details were needed to finish things off. The seat and steering column were scratch built from styrene stock, the control lever was a straight pin, and the steering wheel was something I found in my parts box.