Original Kit:
Zundapp KS750 with Sidecar
Made By:
Tasca (kit #24004)
Scale:
1/24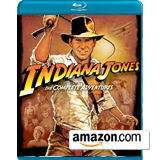 Other Motorcycle Models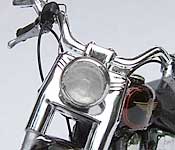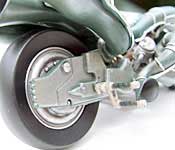 The Great Escape Bike
G.I. Joe RAM
Indiana Jones and the Last Crusade Bike
Final Fantasy VII Fenrir (Review)
Kamen Rider New Cyclone
Grendizer Duke Buggy (Review)
Final Fantasy VII Motorcycle (Review)
Tron Legacy Sam's Light Cycle
Kamen Rider Hurricane
Tron Legacy Clu's Light Cycle
The Walking Dead Chopper
Transformers: RID Sideways
Terminator 2 Harley-Davidson
Kamen Rider Cyclone
Ghost Rider Stunt Bike (Review)
Other 1980s Movie Models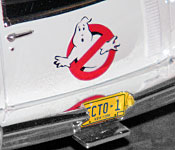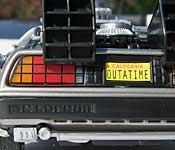 Smokey & the Bandit 2 Firebird T/A
The Terminator T-800 Endoskeleton
Sharky's Machine Dodge Diplomat
The Dead Pool R/C Corvette
Never Too Young to Die Corvette
Blues Brothers Bluesmobile (Review)
Ghostbusters Ecto-1
Stroker Ace Thunderbird Stock Car
Back to the Future DeLorean
Gone in 60 Seconds 2 Slicer
BTTF DeLorean (Review)
The Junkman 1981 Corvette
Who Framed Roger... Benny (Review)
Batman Batmobile
Gremlins VW (Review)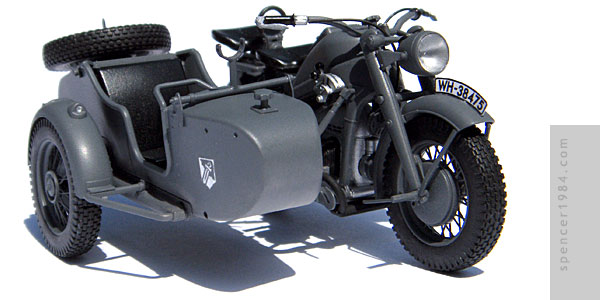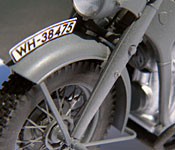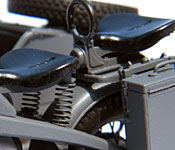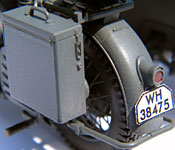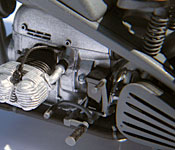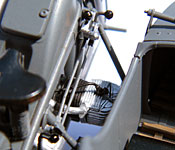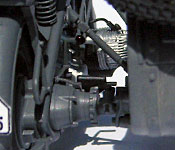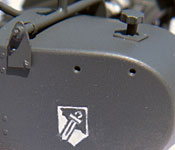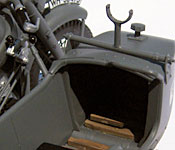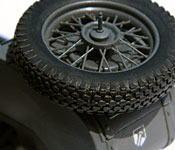 One of the things that I enjoy about building TV & movie vehicles is that there are multiple ways to interpret them and still have them be "correct." The two primary options are that it could be built as an exact replica, or as it was portrayed on screen (i.e., building the Batmobile with a Ford V8 would be correct for a replica of that car in our universe, while a version with an atomic turbine powerplant would be correct for Batman's universe). I prefer the latter, where I get to mix research and imagination to come up with "what if" cars. Or, in the case of the vehicles featured in the Indiana Jones movies, I can aim for more historical accuracy. Using stand-in vehicles is a recurring theme for Dr. Jones, from Raiders of the Lost Ark using a GMC CCKW with a fake Merecedes cab to Kingdom of the Crystal Skull having a 2007 Harley with a kick starter. In Last Crusade, a Ukrainian-built Dnepr MT-11 was used to portray a German WWII motorcycle. It was likely supposed to be a BMW R75, though with 1/24 replicas of the R75 scarce (and a little wiggle room thanks to the Dnepr's inaccuracy), I went with Tasca's outstanding Zündapp KS 750 with Sidecar instead.
Because Tasca did such a nice job, my work focused primarily on doing a clean box-stock build. The only place I really deviated was the sidecar, which needed the machine gun mount and knob. The gun mount was made from a combination of styrene, wire, wire insulation, and aluminum tubing, while the knob is a cut-down distributor cap mounted on rod and sheet styrene.
Paint was Tamiya German Gray, with detailing done in flat aluminum, silver, and various blacks. The insignia on the back and side of the sidecar were hand painted, and the license plates were recreated in Illustrator.