Site Features
Getting Started in the Hobby
Model Categories
Original Kit:
Lamborghini Diablo
Made By:
Welly
Scale:
1/24
Transformers.com
ReproLabels.com
Seibertron.com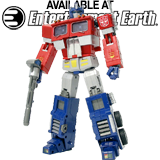 Other Transformers Models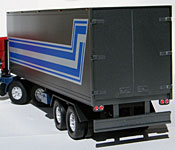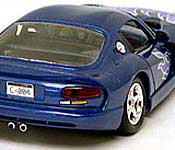 Energon Ironhide
G2 Sideswipe
Robots In Disguise Drift
G2 Firecracker
G1 Hoist
G2 Soundwave
G1 Jazz
G1 Hound
Armada Mini-Cons
G1 Optimus Prime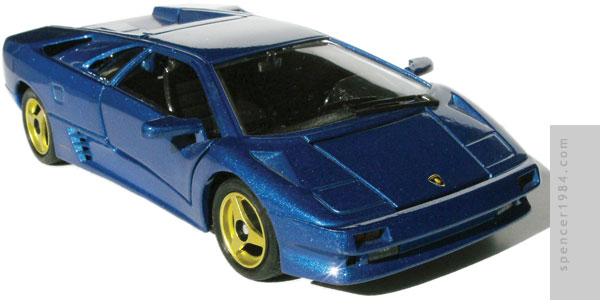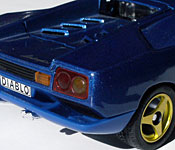 Cool Fact
Sideswipe's Gobot is considered by many fans to be the truest G2 update of a G1 character: it used the same type of car, plus it had an identical (if simplified) transformation to his original toy.
This is my third Gobot/Spychanger Lamborghini, based on the diecast car from Welly. I had originally planned on stripping and repainting one of these for Sideswipe, but then I discovered that Welly had a metallic blue option that was pretty close to the toy's color. I did alter the wheel color by going over the silver with a yellow Sharpie, but otherwise this was a simple wheel swap (technically, Prime should have gold wheels as well, but I chose to keep them silver to further differentiate him from Firecracker).