Site Features
Getting Started in the Hobby
Model Categories
Original Kit:
1998 Pontiac Firebird Ram-Air
Made By:
Revell-Monogram (kit #85-2539)
Scale:
1/25

Other Knight Rider Models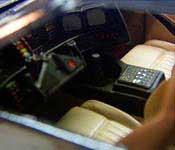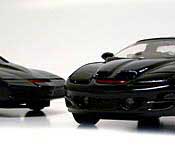 2008 Camaro KITT
Knight Rider Legends KITT
Knight Rider KITT
Other Firebird Models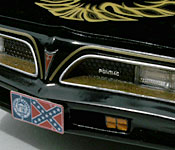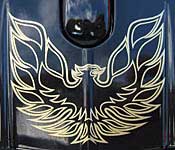 Knight Rider Legends KITT
Hooper Firebird
Coors Bandit (Review)
Smokey & the Bandit 2 Firebird T/A
'72 Trans Am (Review)
Knight Rider KITT
Turbo Teen
Smokey & the Bandit Firebird T/A
Thunderbolt & Lightfoot Firebird T/A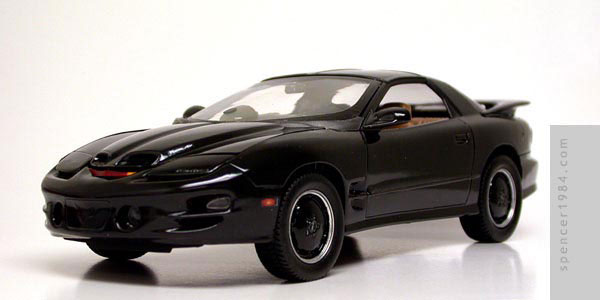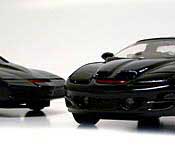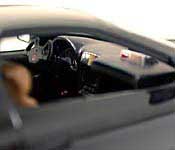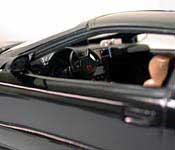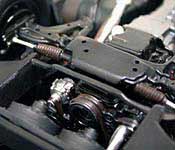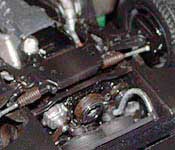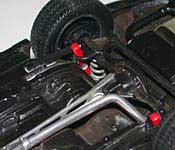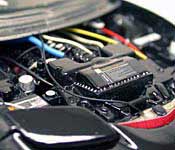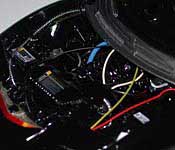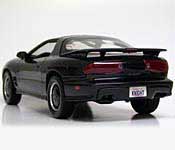 Cool Fact
2002 was the final year Pontiac Firebirds were produced, and the final year's styling was essentially identical to the design of the 1998 model. It did receive some minor performance upgrades, and could be equipped with a 325hp V8, just like in the car's introductory year (1967).
This model was origially inspired by a now decommissioned web site back in '99. The basic premise was a reunion between the KITT and his driver/partner, Michael. KITT had been updated and streamlined into a later model Firebird Trans Am, and he and Michael were teamed up with their former nemesis KARR and an ex-cop as KARR's driver. The site included a couple of stories written about the new team, as well as some pictures of the revised Firebirds.
The fanfic was decent enough, but what really grabbed my attention was the intro screen into the site. I like the styling of the last generation Firebirds, and the adaptation of the lower air inlet into KITT's scanner seemed perfectly natural.
Like the original KITT, most of the car remained stock. Inside the car I extended the passenger's side of the dashboard and added a monitor, secondary scanner, HUD, and various buttons and controls. Underneath, KITT's running gear was upgraded to include hydraulic shocks, carbon fiber brake disks, and heavy duty springs. The body was left nearly stock, other than removing the divider in the grill opening and installing KITT's traditional red scanner. The wheels were a bit tricky, since there was no modern equivalent to the original finned wheel/button hubcap design. Originally I made my own wheels by taking the finned wheels from Monogram's Black Rat Corvette kit, and making hubcaps from 10mm wiggle eyes. It worked, but didn't really fit the styling of the car. Eventually these were replaced by a set of wheels taken from a diecast Porsche 928 model - they not only fit the car much better, but are far easier to duplicate when I get to build my Legends KARR model.
Have a question, comment, or criticism about this model?
Send me an e-mail
with your thoughts!