Site Features
Getting Started in the Hobby
Model Categories
Original Kit:
Human Alliance Bumblebee
Made By:
Hasbro (#89901)
Scale:
1/27
Transformers.com
ReproLabels.com
Seibertron.com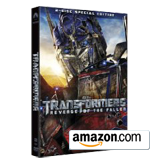 Other Agony Booth Models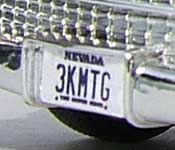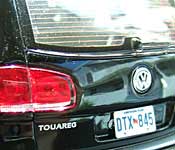 3000 Miles to Graceland Cadillac
A-Team Van
Alone in the Dark VW Touareg
Batman Forever Batmobile
Hooper Firebird
Knight Rider KITT
Megafault Dodge Ram
Revenge of the Fallen Bumblebee
Revenge of the Fallen Mudflap
Revenge of the Fallen Sideswipe
Revenge of the Fallen Skids
Smokey & the Bandit Firebird T/A
Smokey & the Bandit 2 Firebird T/A
Stroker Ace Thunderbird Stock Car
Twilight '63 Chevy Pickup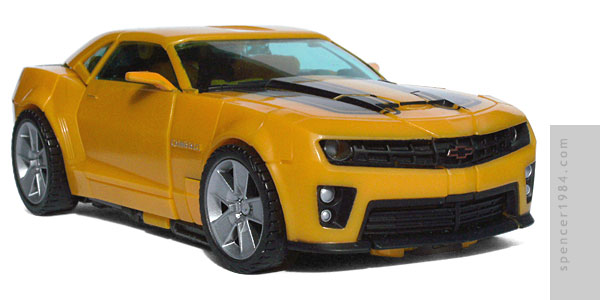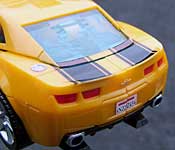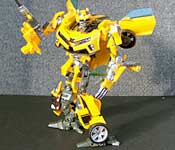 Cool Fact
Neither of the new Camaros Bumblebee used for alt modes is actually available to the public: the 2007 movie used a pre-production concept car, while the 2009 movie used a now cancelled Z-28 package.
For Bumblebee, the required touch-up work was minor: I painted the hood scoop, touched up the bottom of the rear window, and added mirror glass. I also modified the robot mode based on a suggestion I read online. By swapping the legs, 'Bee now has his rear wheels on the outside of his calves and looks much more like the character model shown in the movie. It requires one extra step in the transformation sequence and some extra care needs to be taken, but otherwise he still goes between modes with no problem.