Site Features
Getting Started in the Hobby
Model Categories
Original Kit:
1990 Lamborghini Diablo
Made By:
Bburago
Scale:
1/24
Transformers.com
ReproLabels.com
Seibertron.com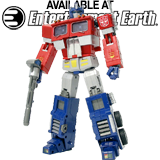 Other Transformers Models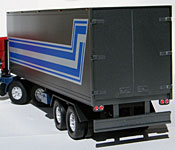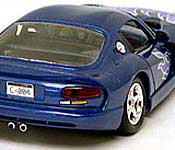 Generation 1 Optimus Prime
Generation 1 Hot Rod (Review)
Generation 2 Optimus Prime
Machine Wars Prowl
Robots in Disguise Side Burn
Armada Hot Shot
Energon Hot Shot
Cybertron Cannonball
2007 Movie Bumblebee
Revenge of the Fallen Bumblebee
Dark of the Moon Roadbuster
Prime Bumblebee
LEGO Optimus Prime
G1 Spychangers
Vector
Other Police Models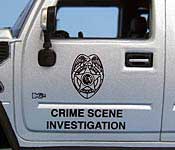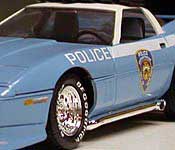 Blackhawk PD Concorde
CHP Diablo
CSI: Miami Hummer
The Fifth Element NYPD Car (Review)
Highway Patrol Buick
Jaws Blazer
NYPD Corvette
LAPD Monte Carlo SS Aerocoupe
Men in Black III Taurus SHO (Review)
Short Time Dodge Diplomat
Transformers 280ZX
Transformers Saleen S281
Transformers: RiD Diablo
Troy PD SCCA Camaro
Sharky's Machine Diplomat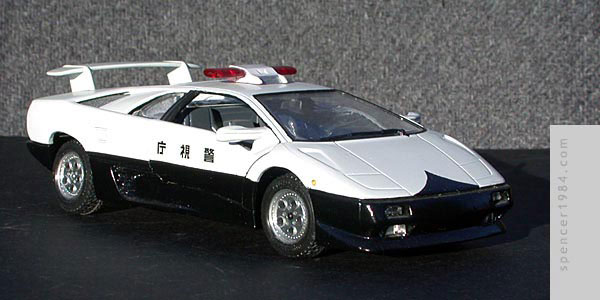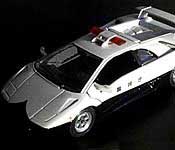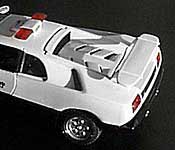 Prowl is the second of the three car brothers I have completed, and is probably my favorite among the original designs of the three car brothers.
Like X-Brawn, I purposely took some liberties when assembling this model. When it comes time to build "super" Prowl, I will add the extra scoops and panels on the toy. Standard Prowl, however, was built as a stock Diablo (with the exception of the police package, of course). The standard black/white paint job was completed with door decals from a Fujimi Datsun police car kit. The light bar for the roof is about as accurate as I can get: I took it directly off the Prowl toy (it actually fits a better on this than it did the toy, since on a full-size car with the toy's extra-wide light bar the doors would not have been able to open).
Have a question, comment, or criticism about this model?
Send me an e-mail
with your thoughts!