Site Features
Getting Started in the Hobby
Model Categories
Original Kit:
Cadillac Escalade EXT
Made By:
Anson
Scale:
1/25
Other 2000s Movie Models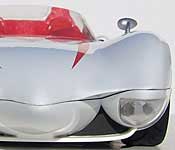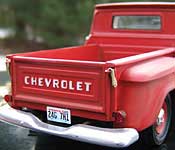 2012 Lincoln Town Car
3000 Miles to Graceland Cadillac
Alone in the Dark VW Touareg
Austin Powers: Goldmember Shaguar
Avatar AT-99 Scorpion
The Bourne Identity Mini
Bruce Almighty Saleen S7
Cars Doc Hudson (Review)
Charlie's Angels 1969 Camaro
Collier & Co: Hot Pursuit Traveller
Dale Daytona Winner (Review)
Dark Harvest 2: The Maize Durango
The Fast & the Furious '70 Charger
Fast & Furious '70 Charger
Final Fantasy VII Fenrir (Review)
Finish Line Cobra
Ghost Rider Stunt Bike (Review)
Gone in 60 Seconds Eleanor (Review)
Harry Potter Anglia 105E
Hidalgo
I Am Legend Shelby GT-500
The Matrix Reloaded Escalade EXT
Megafault Dodge Ram
Minority Report Lexus
Night Watch Audi TT
Speed Demon Chevelle
Speed Racer Mach 5 (Review)
Taarzan the Wonder Car Honda CRX
Terminator 3 Lexus
Talladega Nights Monte Carlo (Review)
Tomb Raider 2: The Cradle of Life Jeep
Transformers Bumblebee
Revenge of the Fallen Bumblebee
The Transporter BMW 735i
Twilight '63 Chevy Pickup
WALL·E
Watchmen Owl Ship (Review)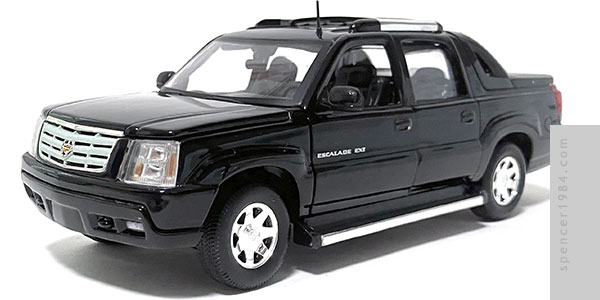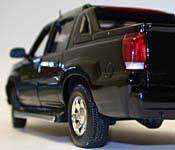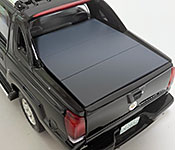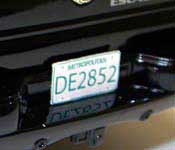 Cool Fact
Cadillac's Escalade EXT was not yet available when filming was underway, so instead they used a Chevy Avalanche with the appropriate parts (headlights, grill, hood, etc.) swapped with the "regular" Escalade.
This model didn't require as much modification, and is a pretty straightforward detailing of Anson's excellent Escalade EXT offering. In addition to the license plate (custom made to match the production piece), I detailed the running boards, roof rails, side view mirrors, tail pipe, and third brake light. I also painted the door handles & grill, and created a custom tonneau cover out of sheet styrene scored & painted to match the movie vehicle. Finally, I replaced the over-simplified driving lights and improperly placed backup lights with my own custom parts.
Have a question, comment, or criticism about this model?
Send me an e-mail
with your thoughts!