Site Features
Getting Started in the Hobby
Model Categories
Original Kit:
Human Alliance Leadfoot
Made By:
Hasbro (#34083)
Scale:
1/27
Transformers.com
ReproLabels.com
Seibertron.com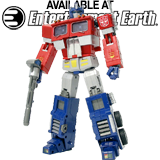 Other Transformers Models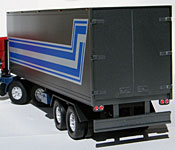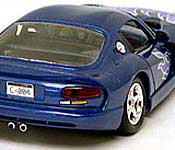 Prime Bumblebee
G1 Cliffjumper
G1 Road Rage
G1 Hot Rod (Review)
G1 Ratchet
G1 Ironhide
G1 Tracks
G1 Mirage
G1 Siren
G1 Optimus Prime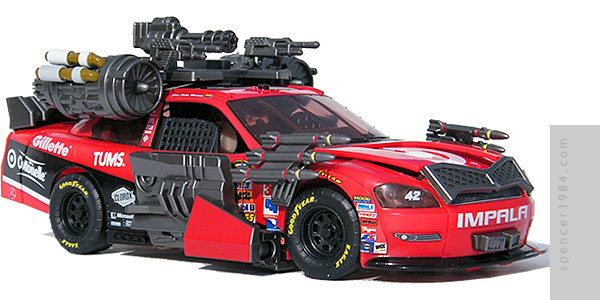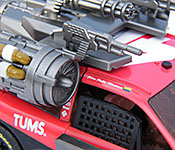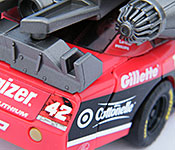 Cool Fact
Despite his toy's appearance, none of the Wreckers appeared as regular stock cars in Transformers: Dark of the Moon.
Alas, Leadfoot was not nearly as awesome looking as Roadbuster (what with being a nearly stock NASCAR design), but that didn't mean he was a totally lost cause. The biggest change came by applying Reprolabels' upgrade set, which improved the look tremendously. I also painted the cowl and roof camera, which were small but important details overlooked in the factory.