Site Features
Getting Started in the Hobby
Model Categories
Original Kit:
Human Alliance Leadfoot
Made By:
Hasbro (#34083)
Scale:
1/27
Transformers.com
ReproLabels.com
Seibertron.com
Other 2010s Movie Models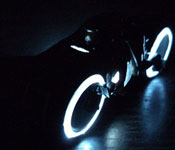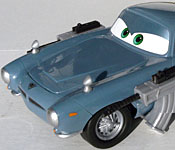 200 MPH Nissan 370Z
Born 2 Race Subaru Impreza WRX STi
Cars 2 Finn McMissile (Review)
Dark of the Moon Leadfoot
Dark of the Moon Roadbuster
Fast 5 '70 Charger
Fast 5 '11 Charger Rio Police
Furious 6 '69 Charger Daytona
The Last Stand Camaro
Men in Black III Taurus SHO (Review)
Tron Legacy Clu's Light Cycle
Tron Legacy Sam's Light Cycle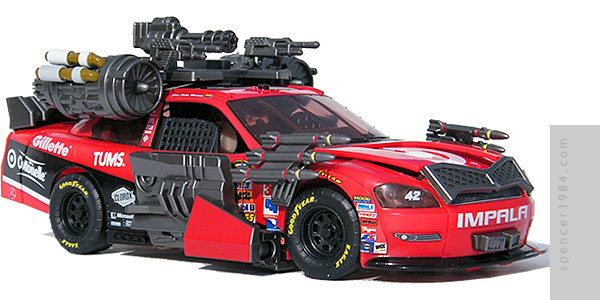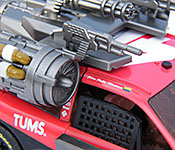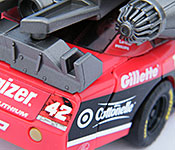 Cool Fact
Despite his toy's appearance, none of the Wreckers appeared as regular stock cars in Transformers: Dark of the Moon.
Alas, Leadfoot was not nearly as awesome looking as Roadbuster (what with being a nearly stock NASCAR design), but that didn't mean he was a totally lost cause. The biggest change came by applying Reprolabels' upgrade set, which improved the look tremendously. I also painted the cowl and roof camera, which were small but important details overlooked in the factory.