Original Kit:
'37 Ford Coupe Street Rod
Made By:
Revell (kit #85-2598)
Scale:
1/25

Other Batmobile Models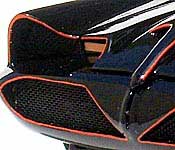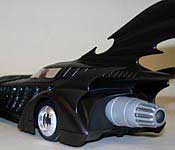 1992: Batman the Animated Series
1970: Detective Comics #400
2017: The LEGO Batman Movie
1979: Legends of the Superheroes
1952: Batman #73
1987: Batman #408 interior
1980: Batman #330
1966: Batman (Review)
1992: Batman:TAS (Review)
1995: Batman Forever
2001: Gotham Knights
1964: Batman #164
1990: Legends of the Dark Knight #5
2016: Batman v Superman
1944: Batman #25
Other Comic & Manga Models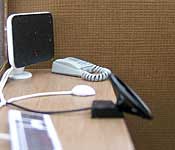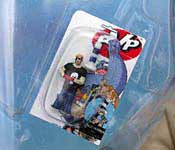 Batman #164 Batmobile
Cyber Formula SIN Ogre AN-21 (Review)
Ctrl-Alt-Del Zeke
Detective Comics #27 Batmobile
Over Rev! Toyota MR2
Garfield Parade Car (Review)
Cyber Formula Asurada AKF-11 (Review)
Cyber Formula SIN Asurada (Review)
DC Bombshells Batgirl (Review)
DC Bombshells Wonder Woman (Review)
Batman #20 Batmobile
Avengers Lykan HyperSport (Review)
PvP Dexter Jettster
Detective Comics #377 Batmobile
The Silver Spectrum Ford Deluxe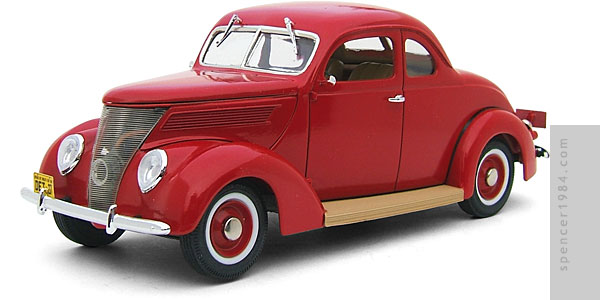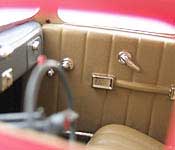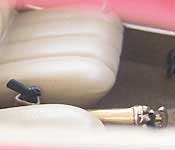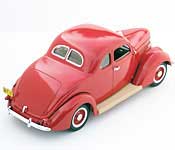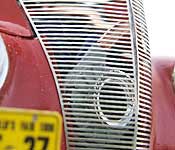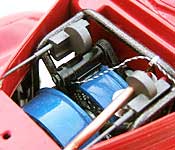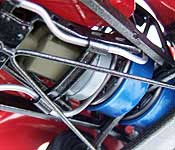 In his very first outing in Detective Comics #27—years before the term "Batmobile" was first coined and even longer before the first "finned" car—Batman was driving around in a no-frills red coupe. In fact, it appears to be nearly identical to Bruce Wayne's personal car. It didn't have a very big role in the comic, but between those few panels and my own imagination, I had plenty to work with. The drawings were a mix of styles, but they looked most like a '37 Ford coupe to me, so Revell's street rod kit was my starting point. Since the drawings looked more or less like a stock car, I wanted to keep body modifications to a minimum. The rest of the car, though, was entirely up for grabs. I especially wanted to do something really wild under the hood. For years, I had been kicking around the idea of stuffing an air-cooled radial engine into a car and this seemed like the perfect opportunity to give it a try.
I decided to go with two engine banks, arranged one behind the other. A pair of Hot Wheels Cyclops cars donated the engines, which were trimmed down and detailed. The engine shrouds were made from a pair of old truck rims, which fit around the engines perfectly. The same truck kit provided the oversized cooling fan. Lead solder was used for the custom exhaust pipes: each pipe circles an engine, then goes into its own pipe to the back of the car to make a set of dual exhausts. For the intake, I used a centrifugal supercharger from AMT's '57 Ford and a custom copper "pipe" feeding dual carbs from AMT's '49 Mercury. Each carburetor is connected to a separate engine, but are linked together with throttle linkage and the fuel log. The gap between the engines has a center shaft that doubles as the main engine mount. Behind the engines is a scratchbuilt transfer case that drives a generator pulley on top and the transmission underneath. Because the engines were a bit more powerful than the stock Ford parts, I used a heavy-duty transmission from the parts box and the rear axle and springs from a 1/35 half-track. The drive train was all painted olive drab to reflect its military heritage. The chassis itself was beefed up with additional shrouds and bracing, particularly around the engines to provide extra support and to direct air flow over the engines.
Inside, I used the seats and door panels from Revell's '37 Ford Sedan, modified to look vintage appropriate. I then added a scratchbuilt steering wheel with a column shift and a brass pump-action fire extinguisher. These were the days before Batman added his "no guns" credo, so I scratchbuilt an automatic pistol and put it in a special holster mounted to the side of the driver's seat. I also added two scratchbuilt machine guns under the hood, with tommy-gun-inspired ammo drums.
The body was made to look essentially stock. There are a few minor alterations, though: there is a lip added to the body below the hood that acts as a filler and as a locater for the gun barrels, and the wheels are custom parts made from finishing washers to look like vintage custom parts. I also added a photoetched grille from The Model Car Garage to show off the supercharger and intake. The rest of the body was built out of the box, with Rustoleum used for the red and kit-supplied parts and Bare Metal used for the brightwork. I finished it off with a set of custom "1939 Gotham World's Fair" license plates bearing the issue of Batman's (and this car's) debut: DET-27.