Original Kit:
Corvette Roadster
Made By:
MPC (kit #6204)
Scale:
1/25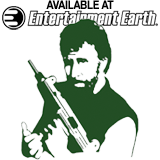 Other Toy Models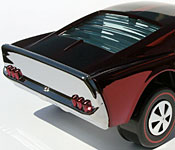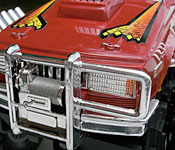 R.A.M.S. Spy Sportster (Review)
Chuck Norris Karate Kommandos Corvette
Transformers G1 Ratchet
R.A.M.S. Vicious Cycle (Review)
R.A.M.S. 4 x Force (Review)
Hot Wheels "Heavy Chevy" (Review)
R.A.M.S. All-Terrain Pain (Review)
Transformers G2 Soundwave
G.I. Joe RAM
R.A.M.S. Recon Ranger (Review)
Other Cartoon & Anime Models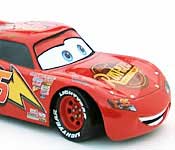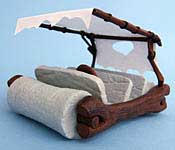 Roadster Racers Goofy (Review)
M.A.S.K. Condor
Battle Force 5 Saber (Review)
Evangelion Renault Alpine A310
MOSPEADA/Robotech VR-052
WALL·E
Max Steel Jet Racer (Review)
M.A.S.K. Firefly
Danger Mouse Mk III
Max Steel Turbo Racer (Review)
M.A.S.K. Piranha
Lupin III Mercedes-Benz SSK (Review)
Speed Racer F1 Mach 5
Roadster Racers Mickey (Review)
Cars Lightning McQueen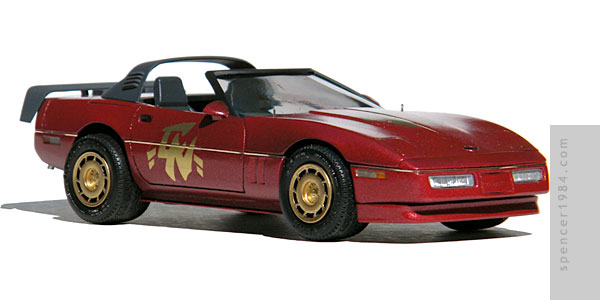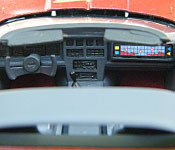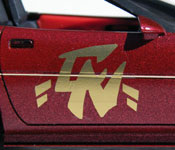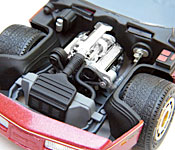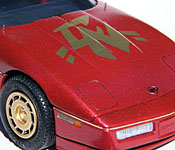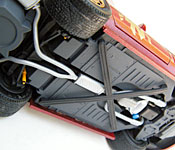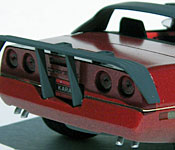 Chuck Fact
Karate Kommados was Chuck Norris' first and only TV appearance until the debut of Walker, Texas Ranger.
Much like Turbo Teen, I was able to build a surprisingly large percentage of this model right from the box. The engine and chassis were only modified to improve parts fit - no mean feat with this kit, but I've seen worse. Since I wasn't worried about factory correct colors, I followed the painting guide provided in the instructions, and was pleasantly surprised by the results. The tires were the optional Good Year Blue Streaks mounted on stock Corvette wheels I sourced from another kit.
The interior is a blend of the toy and the 1:1 Corvette. I cut down the steering wheel to a Knight Rider-style yoke, converted the bread box to a display monitor based on the sticker that came with the toy, and made a more accurate shift boot. The colors were primarily based on the toy, with some interpretation done to match the contours of the actual Vette. It's not the prettiest interior in the world, but it fits the '80s aesthetic perfectly.
Ground effects were made from a parts box air dam and "C" channel Evergreen styrene for the skirts. The roll bar was made by cutting down the convertible top, sanding it smooth, and adding resin louvers from The Parts Box. The rear spoiler is a section of Evergreen Clapboard Siding, heated and bent to shape then sanded smooth at the ends. This was then mounted on a pair of uprights modified from an F1 car. For the deck-mounted details, I used a set of vents from Kotobukiya. I also swapped windshields between the original kit-supplied piece and a tinted one I had in my parts box, added hood pins, and replaced the chrome parking lights with sections of CD jewel case. Every time I build one of these I try something a little different for the parking lights, and I think I finally hit an idea that gives a good representation of the 1:1.
The body was painted Model Master's Revving Red - a little darker than the toy/cartoon, but I think it fit the overall look and feel of the car. Duplicolor's Hot Rod Primer was used for all of the gray components. The beltline bumper was done with gold foil tape from Line-O-Tape, and the "CN" door and hood graphics were custom decals I drew in Illustrator and had printed by Fireball Modelworks. The rear license plate was based on the toy's sticker, reformatted to fit the frame correctly.