Site Features
Getting Started in the Hobby
Model Categories
Original Kit:
1984 Corvette
Made By:
MPC (promo)
Scale:
1/25

Other Corvette Models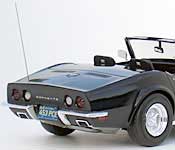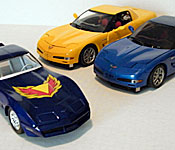 '72 Comic Book Batmobile
Matchbox '83 Corvette
Riptide 1960 Corvette
Mako Shark Show Car
Agents of SHIELD 1962 Corvette
'06 Indy Pace Car (Review)
Judge Parker Corvette
Stingray 1965 Corvette
The Junkman 1981 Corvette
'64 Comic Book Batmobile
Other 1980s Movie Models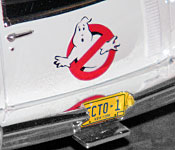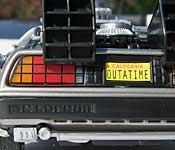 Sharky's Machine Dodge Diplomat
Romancing the Stone Little Mule
Gone in 60 Seconds 2 Slicer
Batman Batmobile
The Junkman 1981 Corvette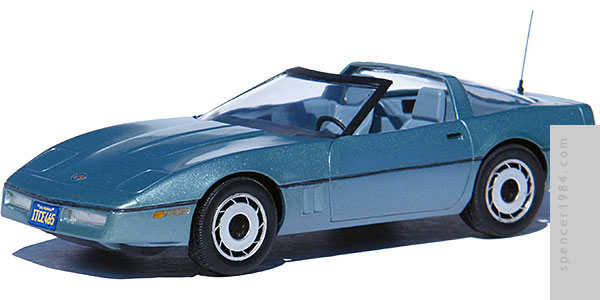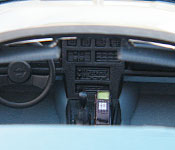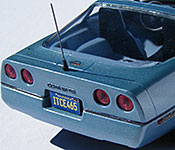 This one started in the correct blue over blue, so inside I only had to paint the seat backs, dash, center console, and door panels to the correct black. I also added a car phone from a spare Ecto-1A and used a set of sun visors from my parts box.
I was hoping to preserve the factory-applied paint, but the seams were particularly bad on this one and so I needed to sand down to the raw plastic to get rid of them. Fortunately, Model Master's Ice Blue was a near-perfect match to the original Light blue metallic (it was so good, I was able to use it for touch-ups and blend it into the original 30-year-old color!). The rest of the modifications were my usual C4 upgrades: remove the roof panel, replace the parking lights with a CD case edge, and swap the wheels for a set from Monogram's Corvette kit. This one also got a rear-mounted antenna for the car phone, and a set of screen-accurate license plates.