Site Features
Getting Started in the Hobby
Model Categories
Original Kit:
1965 Corvette
Made By:
Monogram (kit #2724)
Scale:
1/24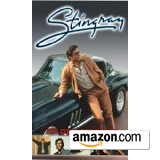 Other Corvette Models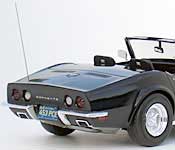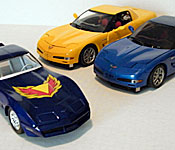 '64 Comic Book Batmobile
'98 Corvette
Transformers G1 Tracks
Revenge of the Fallen Sideswipe
Transformers Vector
Mako Shark Show Car
Corvette Fighter Craft
Transformers G1 Road Rage
'70 Comic Book Batmobile
Transformers 5 Crosshairs (Review)
Agents of SHIELD 1962 Corvette
'05 Indy Pace Car (Review)
'06 Indy Pace Car (Review)
Matchbox '83 Corvette
The Junkman 1981 Corvette
Other Classic TV Models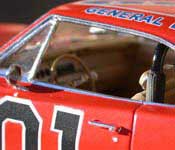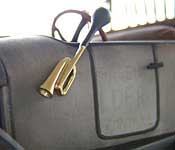 Jetsons Spaceship
Batman Batmobile (Review)
A-Team Van
Man from U.N.C.L.E. Piranha
Doctor Who TARDIS
Bewitched '69 Camaro (Review)
Scooby Doo Mystery Machine
Married...With Children Dodge
Batman Batmobile
1966: Batman (Review)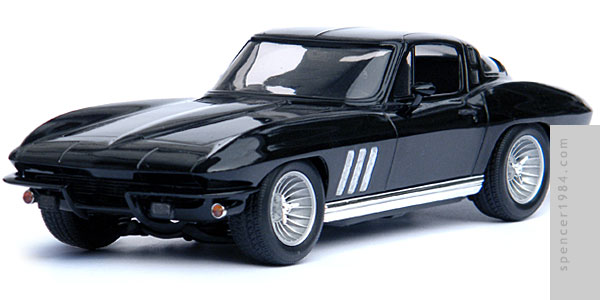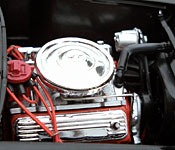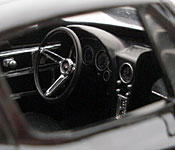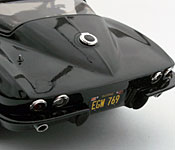 Cool Fact
Although most modelers only recognize this kit in its "Black Rat" trim, Monogram's first version was released as a proper tie-in with photos from the TV show used on the box art. This was quickly replaced by the more well known box art and all references to the show were eliminated.
This was built as a nearly stock version of Monogram's classic '65 Corvette "Black Rat" kit. There were several sink marks along the chassis rails and the nose of the car that needed to be filled, but for the most part this went together easily.
I did make a few upgrades: the front springs were replaced with wound floral wire, the air cleaner was replaced with a piece from my parts box, exhaust tips were made from aluminum tubing, and the stock distributor was updated to a mid-1980s style HEI unit. I also replaced the two inboard taillights with a set of clear backup lights, made by shaping clear sprue into cones to match the TV car.
The suspension and related components were painted matte black, while the interior was left unpainted except for the trim and carpeting. The body was painted with Tamiya Black and clearcoated with Future. Because the TV car had blacked out bumpers and trim, no additional foiling or painting was necessary.
I considered this model finished for several years, but it always bugged me that the kit-supplied wheels didn't really match what was used on the show. Then in early 2014 I found eBay user forward_resin, and had a solution. I bought a few of his Hurricane wheels (they appear to be improved versions of Otaki's turbines), and used two sets of the narrower front wheels with tires from Revell's 1992 Thunderbird. The wheel swap improved things dramatically, and I was finally satisfied with my Stingray Corvette.