Original Kit:
2006 Chevy Camaro
Made By:
AMT/Ertl (kit #38467)
Scale:
1/25
Transformers.com
ReproLabels.com
Seibertron.com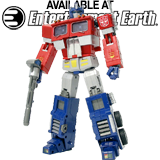 Other Camaro Models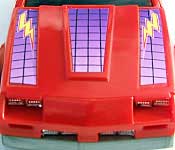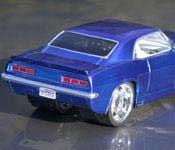 '69 Camaro
'69 Camaro Pace Car (Review)
Bewitched '69 Camaro (Review)
Charlie's Angels 1969 Camaro
"Heavy Chevy" Camaro (Review)
KITT
The Last Stand ZL1
M.A.S.K. Thunderhawk
"Stylo" Camaro
Transformers Bumblebee
Revenge of the Fallen Bumblebee
Troy PD SCCA Camaro
Other 2000s Movie Models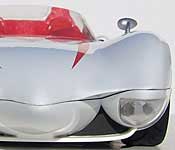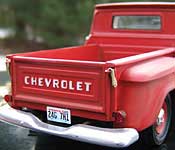 2012 Lincoln Town Car
3000 Miles to Graceland Cadillac
Alone in the Dark VW Touareg
Austin Powers: Goldmember Shaguar
Avatar AT-99 Scorpion
The Bourne Identity Mini
Bruce Almighty Saleen S7
Cars Doc Hudson (Review)
Charlie's Angels 1969 Camaro
Collier & Co: Hot Pursuit Traveller
Dale Daytona Winner (Review)
Dark Harvest 2: The Maize Durango
The Fast & the Furious '70 Charger
Fast & Furious '70 Charger
Final Fantasy VII Fenrir (Review)
Finish Line Cobra
Ghost Rider Stunt Bike (Review)
Gone in 60 Seconds Eleanor (Review)
Harry Potter Anglia 105E
Hidalgo
I Am Legend Shelby GT-500
The Matrix Reloaded Escalade EXT
Megafault Dodge Ram
Minority Report Lexus
Night Watch Audi TT
Speed Demon Chevelle
Speed Racer Mach 5 (Review)
Taarzan the Wonder Car Honda CRX
Terminator 3 Lexus
Talladega Nights Monte Carlo (Review)
Tomb Raider 2: The Cradle of Life Jeep
Transformers Bumblebee
Revenge of the Fallen Bumblebee
The Transporter BMW 735i
Twilight '63 Chevy Pickup
WALL·E
Watchmen Owl Ship (Review)
Other Transformers Models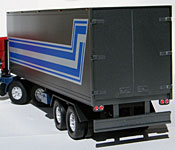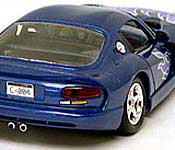 Generation 1 Optimus Prime
Generation 1 Hot Rod (Review)
Generation 2 Optimus Prime
Machine Wars Prowl
Robots in Disguise Side Burn
Armada Hot Shot
Energon Hot Shot
Cybertron Cannonball
2007 Movie Bumblebee
Revenge of the Fallen Bumblebee
Dark of the Moon Roadbuster
Prime Bumblebee
LEGO Optimus Prime
G1 Spychangers
Vector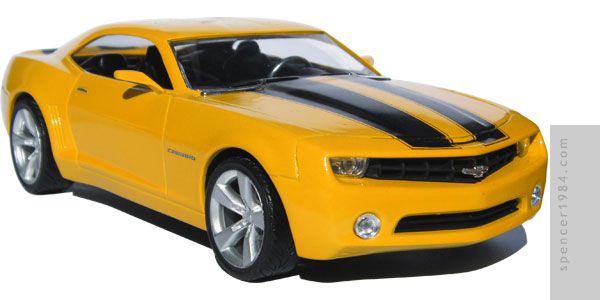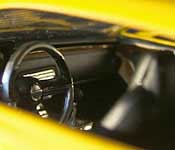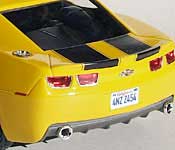 Cool Fact
The "New Camaro" version of Bumblebee was a fiberglass shell over a Pontiac GTO, with false brake rotors made as part of the hubcaps.
As with most of my Transformer models, I built Bumblebee as a curbside, so he was a relatively quick build. Other than omitting the engine and some related components, it is a box-stock build of the AMT kit. The only real detail work that I did was to correct the break lines for the trunk lid and fenders. I was originally going to use Tamiya Camel Yellow for the paint job, but for some reason I was having no luck with it. So I switched to Model Master Bright Yellow, which is nearly identical save for a little less "orange" under certain light. Decals came from Keith Marks, and once they were applied I sealed the whole thing with a coat of Future.