Made By:
Mattel
Scale:
1/24
MSRP:
US$21.99
Overview:
Packaging (Design):
9/10
Packaging (Durability):
6/10
Casting (Body):
9/10
Casting (Interior):
N/A
Casting (Chassis):
8/10
Casting (Engine):
N/A
Paint (Exterior):
N/A
Paint (Interior):
N/A
Paint (Trim/Graphics):
8/10
Overall Panel Fit:
9/10
Total Score:
8.2/10

Other Pixar Models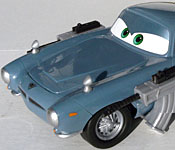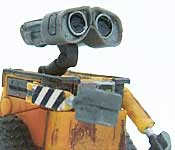 Cars 2 Raoul ÇaRoule (Review)
Incredibles Incredibile (Review)
Cars 3 Lightning McQueen (Review)
Cars Mack (Review)
Cars 3 Jackson Storm (Review)
Cars Lightning McQueen (Review)
Cars Lightning McQueen
Cars 2 Lightning McQueen (Review)
Cars 2 Finn McMissile (Review)
Cars 3 Cruz Ramirez
Cars Doc Hudson (Review)
Cars 2 Shu Todoroki (Review)
WALL·E
Cars 2 Francesco Bernoulli (Review)
Other Cartoon & Anime Models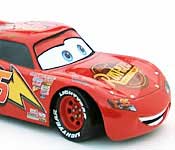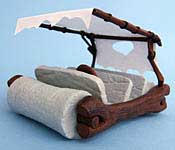 Speed Buggy Speedy
Battle Force 5 Saber (Review)
Cars Mack (Review)
Paprika Aston Martin DB7
101 Dalmatians Cruella's Car (Review)
Grendizer Duke Buggy (Review)
Roadster Racers Goofy (Review)
Steven Universe Van
Tekkonkinkreet Colt Galant
Ben 10 Alien Force Kevin's Car (Review)
Cyber Formula Super Asurada (Review)
Lupin III Fiat 500
Vifam Twinklehead
WALL·E
Planes 2 Firefighter Dusty (Review)
Tiger & Bunny Double Chaser (Review)
Cars 3 Cruz Ramirez
M.A.S.K. Thunderhawk
Ninjago Ultra Sonic Raider
Jetsons Spaceship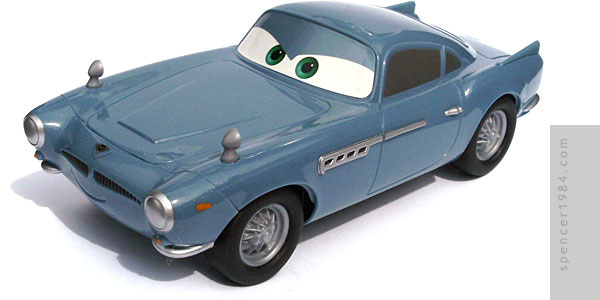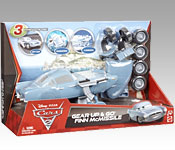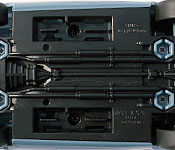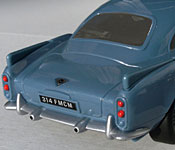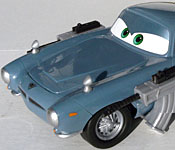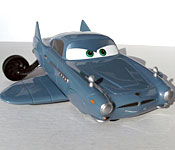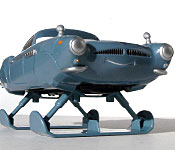 Background
Following the critical and commercial success of Cars, Cars 2 was only the second sequel created by Pixar (after Toy Story 2). Director John Lasseter claimed that the idea for the movie was sparked by his travels around the world, and his imagination of what Mater might do in certain situations outside of Radiator Springs. A world-savvy guide is a frequent addition to stories like this, and in the case of Cars 2 that role is filled by Finn McMissile - a British Intelligence agent voiced by Michael Caine. Like Lightning McQueen, Finn is not based on any one particular car. Rather, he is a combination of various classic European sports coupés, created to evoke the classic "James Bond" style. The design seems most strongly influenced by Bond's Aston Martin DB5, though the twin grilles and the shape of his front fenders and headlights show some BMW 507 influence as well. Also like many classic Bond vehicles, Finn has several spy gadgets to aid him on his missions. These include the "spy car," "submarine," and "hydrofoil" modes recreated with this set.
Packaging
The packaging for Gear Up & Go Finn is a combination tray and cardback, with Finn in armed hydrofoil mode towards the left side of the tray and all of his optional extras displayed on the right side of the cardback. The result is a well-balanced display piece that keeps the components separate enough to prevent crowding. The Cars 2 logo is on the left side of the front of the tray, with the character's name, profile photo, and Mattel logo to the right of it. The sides of the package are simple red and gray Cars-themed patterns with the character's name near the back. The cardback features a large image of Porto Corsa with smaller pictures of the toy in "Spy Car," "Submarine," and "Hydrofoil" modes. The alternate accessories packaged here include his propellers, wheels, and underwater wings. These are all protected by a contoured blister, while Finn himself is open to the world. He is securely fastened to the tray, but without any type of blister to protect him it seems that he is vulnerable to damage and shelf wear.
Casting/Paint
Finn is actually an all-plastic construction, cast in a light metallic blue that nicely reflects his character model. Silver paint is used on his headlights, bumpers, and side trim, while black is used for his grilles, vents, and exhaust ports, white is used for his mouth, orange is used for his front turn signals, and red is used for his tail lights. The emblems, eyes, and license plate are stickers, and the blue used for his eyes and emblems is a pretty good match to the plastic. His wheels and mirrors are cast in silver plastic with black plastic tires. The chassis is nicely detailed with engine, transmission, and exhaust details (including a 4-pipe exhaust system similar to what you would see on a vintage Ferrari). The wheel covers and wings are cast in the same blue as the car body, the machine guns are cast in silver plastic with black paint details, and the props are cast in a somewhat rubbery black plastic with painted details. The detail work is impressive, marred only by a diagonal break line in the front fenders and the accessory "plugs" on the chassis.
Features/Accessories
Starting from regular car mode: to convert to "Spy Car" mode, plug the machine guns into the ports on the chassis just behind the front wheels. To convert to "Submarine" mode, remove all four wheels and replace the front two with their respective covers (the covers are all labeled with their proper locations on the inside) and the back two wheels with the propellers. Raise the rear fins to make the rudders, and snap the wings into their respective ports on the chassis. Finally, to change into "Hydrofoil" mode, remove all four wheels and replace them with their covers, then add the foils to their correct chassis ports. Converting him from one mode to another is generally easy, though the wheels have very tight connectors and may require excessive force to remove. Although he feels pretty sturdy, broken parts and/or frustrated kids may be possible.
Accuracy
Finn looks almost spot-on in every mode. A few paint apps have been simplified, and he lacks any type of silver trim around the windows or taillights. His machine guns are also a bit big compared to the movie, though that was probably done to get the magazines low enough to reach the sockets on the chassis and is a fair compromise. He also has a little paint slop around the bumpers and side trim, but nothing too noticeable. At 7¼" (18.4cm) long, he would be 174" (442cm) long in 1/24 - right between the BMW 507's 172" (436.9cm) and the Aston Martin DB5's 180" (457.2cm) lengths. Perhaps more telling, he looks like a good match to the Lightning McQueen diecast.
Overall
All in all, Finn McMissile is a great addition to the 1/24 scale Cars line. He looks good, has some fun options, and costs about half of the most recent Cars diecasts. I plan to do some touch-up to his chrome trim, but that's it. I think this is an excellent replica, and if you're a Cars collector I highly recommend getting one.
Have a question, comment, or criticism about this review?
Send me an e-mail
with your thoughts!