Made By:
Maisto
Scale:
1/24
MSRP:
$25.00
Overview:
Packaging (Design):
8/10
Packaging (Durability):
8/10
Casting (Body):
9/10
Casting (Interior):
9/10
Casting (Chassis):
6/10
Casting (Engine):
8/10
Paint (Exterior):
8/10
Paint (Interior):
8/10
Paint (Trim/Graphics):
8/10
Overall Panel Fit:
8/10
Total Score:
8.0/10

Other Video Game Models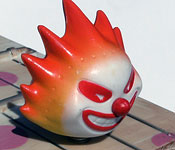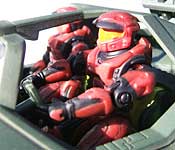 Mega Man 66 Action Vol. 2 (Review)
Portal 2 Defective Sentry
Need for Speed Audi R8 (Review)
HALO 2 Warthog (Review)
SpyHunter 2 Saleen S7
Lamborghini American Challenge Diablo
Metallo
Mario Kart 8 Luigi Sports Coupe (Review)
Arkham Knight Batmobile (Review)
SpyHunter Lamborghini Diablo
MarioKart DS Royale (Review)
Star Fox 64 Arwing (Review)
Need for Speed Mustang GT (Review)
Half-Life 2 Muscle Car
Need for Speed '69 Charger (Review)
LEGO Dimensions Ecto-1
MarioKart DS B-Dasher (Review)
LEGO Batman Batmobile
HALO 4 Warthog (Review)
Need for Speed Murciélago (Review)
Other Mustang Models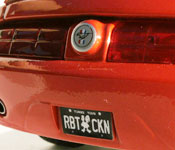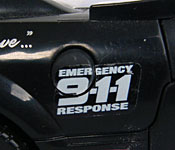 GT Convertible Concept (Review)
'96 Boss Shindoa
Need for Speed 2015 Mustang GT
Gone in 60 Seconds (1974) Eleanor
Diamonds are Forever '71 Mustang
'06 Mustang 1 (Review)
Robot Chicken Turbo Teen
I Am Legend Shelby GT-500
Gunsmith Cats Shelby GT500
Need for Speed Mustang GT (Review)
Transformers Barricade
GT Coupe Concept (Review)
Need for Speed 2014 Mustang (Review)
'06 Mustang 3 (Review)
"Boss Hoss" Mustang (Review)
'06 Mustang 2 (Review)
Gone in 60 Seconds (2000) Eleanor
Bullitt '68 Mustang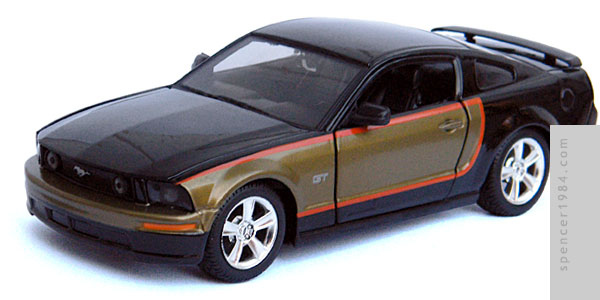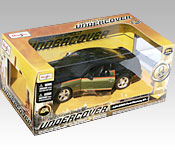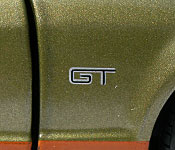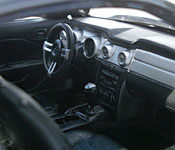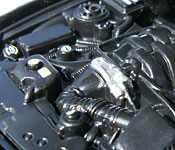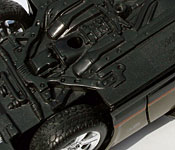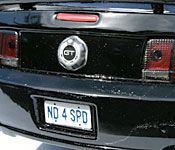 Background
Undercover was the 12th installment in the Need for Speed franchise, and featured the largest open world setting of any NFS game to date. The game sets up the player as a police officer who has gone undercover to infiltrate the criminal underworld of Tri-City, and must complete various vehicle-themed missions to progress. As the player progresses, new cars become available - including the Mustang GT, a Tier 3 vehicle that becomes available when the player completes the Job event, "Nick of Time." By entering "i3kx0depfc" in the "cheat codes" menu of the PC, PlayStation 3 and Xbox 360 releases, players can also unlock a green & black version of the Mustang.
Packaging
All of Maisto's 1/24 scale Need for Speed: Undercover vehicles are packaged in window boxes featuring gold/bronze artwork to tie them to the game's packaging. The top panel has only the game title, Maisto logo, and age restriction against the gold sky. The front panel repeats all of these, and adds the EA logo, a choking hazard warning, multilingual marketing copy (including a large arrow promoting the secret code inside the package), and a cityscape. The scale, make, and model are printed on a sticker attached near the bottom right corner of the panel. Both end flaps have the title, Maisto logo, and cityscape around smaller windows. The back panel repeats everything found on the font panel, but the individual items have been rearranged to take advantage of the increased real estate. The bottom panel has all of the legal information in white on a plain black background. The insert has a simple yellow/orange fade with Need for Speed: Undercover on the back panel. The car is held in place with two screws that go through a plastic tray that also holds the left door open, and the hood has a plastic band holding it closed. There is a sticker on the underside of the insert with the cheat code.
Casting/Paint
The Mustang GT is a relatively recent casting from Maisto, and as such it looks clean with nice panel alignment and no obvious casting errors. The paint is excellent, with only a small scuff on the front left fender marring an otherwise smooth, consistent finish. Maisto continued the paint (including the green side panel) inside the door jambs, a nice but often overlooked touch. In addition to the major panels, there are lots of good details as well: the Mustang logo, GT emblems, NFS logo, and rear cap are painted silver, the front corner markers are painted orange, the window trim and NFS legend are painted black, and the rear corner and third brake light are painted red. All of these are correctly placed and have crisp edges (there is some extra paint around the rear cap, but it is consistent all around so that it still looks good). The headlights, driving lights, and windows are smoke tinted clear plastic, and the taillights are clear red with clear backup lenses. The tires are soft vinyl mounted on chrome GT wheels. The sideview mirrors are unpainted black plastic with chrome sticker glass. The interior, engine, and chassis are also cast in black plastic, with some very good texturing and sharp detailing. The interior has silver painted steering wheel spokes and instrument cluster, while the engine has several of the factory-applied stickers printed in their correct locations. The chassis is Maisto's usual simplified pan, but it is appropriate for the late model Mustang. As with the other cars in this series, it has a "ND 4 SPD" rear license plate.
Features/Accessories
The hood and both doors open & close, and the front wheels can be posed (but are not attached to the steering wheel and return to center when released).
Accuracy
As with most of the Need For Speed series, Maisto's replica is cool but not necessarily accurate to the game car. The broad strokes are correct, but the car unlocked by the cheat code had no driving lights in the grille, a NFS logo in place of the Mustang logo, hood pins, a different splitter, and black 5-spoke wheels. At least scaling is good, nearly a perfect 1/24.
Overall
Whether or not you like this replica will hinge on how much you want it to match the game. It's a well built model with a unique style that fits the car and the theme, and I actually prefer the look of this to the look of the game car. That said, it being a proficiently built model does not mean it is an accurate one. Recommended as a stand-alone model, mildly recommended as a Need for Speed: Undercover tie-in.
Have a question, comment, or criticism about this review?
Send me an e-mail
with your thoughts!