Site Features
Getting Started in the Hobby
Model Categories
Wednesday, January 2. 2008
It's true: version 1.0 of this site went live on Friday, 8 May 1998 at "
http://www.geocities.com/Area51/Shire/4218
". It was before
Google
existed, before
Windows 98
was released, and the "
Y2K Bug
" was going to be the next major crisis.
My knowledge of HTML was rather slim at the time, and I lacked a digital camera or scanner, so the single-page "site" had to make due with text, several pictures I found online, and some digital drawings that I had done. The latter included a crude blueprint of my
diorama
that I had created in MS Paint: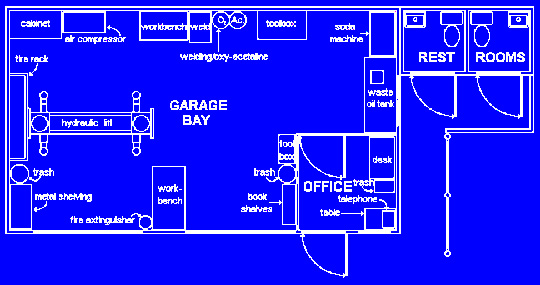 The site quickly grew, and by the end of that year I had a (very) rough approximation of what the site is today. I went through several styles and upgrades over the years since then: the overall focus of the site has become better, PHP replaced HTML for ease of updating, this Weblog replaced the old Guestbook, and so on.
I've got a few things planned to add to the site in celebration of the anniversary, including a look back at various milestones for the site and for the web in general...so be sure to check back often to see what's new!
Comments
Display comments as (
Linear
| Threaded)
No comments