Made By:
Mattel
Scale:
1/24
MSRP:
US$29.99
Overview:
Packaging (Design):
9/10
Packaging (Durability):
10/10
Casting (Body):
8/10
Casting (Interior):
8/10
Casting (Chassis):
7/10
Casting (Engine):
7/10
Paint (Exterior):
10/10
Paint (Interior):
N/A
Paint (Trim/Graphics):
10/10
Overall Panel Fit:
N/A
Total Score:
8.6/10

Other Toy Models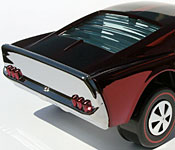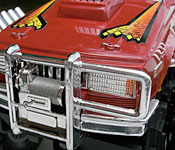 Spiral Zone Monocycle
Machine Wars Prowl
R.A.M.S. Vicious Cycle (Review)
Armada Hot Shot
The Outer Space Men Terra Firma
Robots In Disguise Prowl (Super)
Energon Hot Shot
Hot Wheels "Boss Hoss" (Review)
Transformers G1 Ratchet
R.A.M.S. 4 x Force (Review)
"The Animal" Angry ATV
Transformers G2 Gearhead
LEGO Model Team Highway Rig
R.A.M.S. Wave Warrior (Review)
G.I. Joe RAM
Hot Wheels "Heavy Chevy" (Review)
Karate Kommandos Corvette
Transformers G1 Road Rage
R.A.M.S. Spy Sportster (Review)
Matchbox '83 Corvette
Other Camaro Models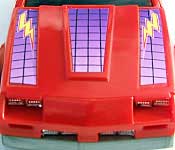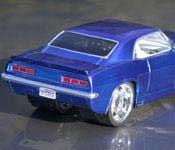 "Heavy Chevy" Camaro (Review)
Troy PD SCCA Camaro
Blood Drive '67 Camaro
'67 Camaro (Review)
Charlie's Angels '69 Camaro
The Last Stand ZL1
Bewitched '69 Camaro (Review)
Transformers Bumblebee
Furious 7 Off-Road '67 Camaro (Review)
'69 Camaro
"Stylo" Camaro
Revenge of the Fallen Bumblebee
KITT
'69 Camaro Pace Car (Review)
M.A.S.K. Thunderhawk
'71 Camaro (Review)
'85 Camaro (Review)
'06 Camaro Concept (Review)
Avengers 2016 Chevy Camaro (Review)
'16 Camaro (Review)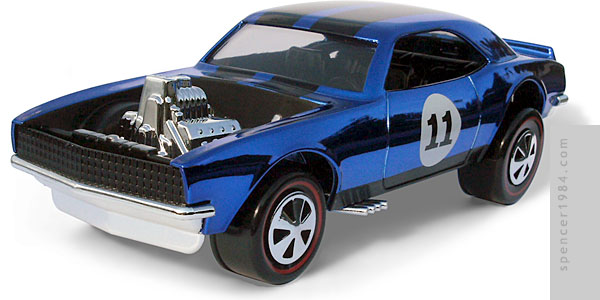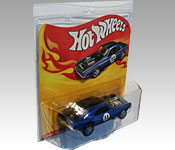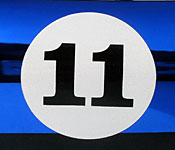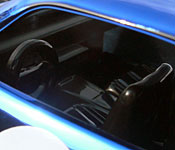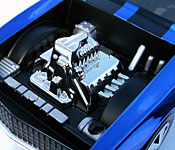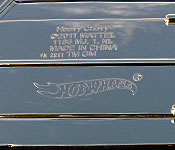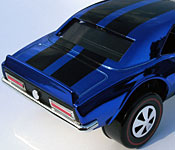 Background
For years, diecast toy cars were simply replicas of existing cars with little consideration given to speed or style. Mattel sought to change that in 1968 with the launch of their Hot Wheels line. Sixteen models were released that first year, all of them either heavily customized versions of street cars or based on show rods and race cars. To further differentiate Hot Wheels from their competitors, the cars were painted with bright "Spectraflame" colors and rode on five-spoke wheels with redline tires. The concept that was created in this first year set the tone for future Hot Wheels cars, and in 1970 they released the "Heavy Chevy" Custom Camaro designed by Ira Gilford. This is the second release in their 1/24 "Spoilers" series, after the "Boss Hoss" Custom Mustang.
Packaging
The oversized blister card is essentially identical to the Boss Hoss, but the art has been updated to match the car and the text has been slightly tweaked. The front has the classic Hot Wheels logo and artistic rendering of the car, the name is across the bottom, and the back of the card has all of the current information including a note about the car, the legal and contact information for Mattel, and a sticker noting the number of the car (#249/3000). Everything is captured in a large clamshell that has an embossed Hot Wheels logo on the back and a semicircular "base" under the car so that the packaging sits nearly upright. It snaps open & closed easily, making it very collector-friendly as well as providing nearly bulletproof protection for the car.
Casting/Paint
When I reviewed the Boss Hoss I noted that it took me a little bit to warm up to the idea that these were more art pieces than traditional 1/24 replicas: the styling and detail work are that of an oversized 1/64 car rather than a downsized 1:1 car. Now that I know what to expect, I can appreciate the Heavy Chevy right out of the box. Once again Mattel has proven that they can lay down a truly flawless paint job - if anything, the Spectraflame blue looks even better than the earlier red. In addition, there are a few more painted details this time around, including the battery, radiator tank, overflow tank, firewall details, taillights, and grille. Nothing really groundbreaking, but there are no flaws either. The printed graphics are equally outstanding, without even the minor registration issues seen previously. The engine, chassis, taillights, fuel cap, and wheels are chrome plated, the tires and interior are black, and the glass is a lightly tinted transparent smoke.
Features/Accessories
Nothing; what you see is what you get.
Accuracy
As far as I can tell, Mattel used the same wheels here as they did on the Boss Hoss, but they fit the proportions of the Camaro much better. In fact, the overall car looks better proportioned and generally seems more comfortable in its 1/24 scale. It may be because the design crew had a little longer to massage the details here, or it could be that the Camaro just naturally fits the "Spoilers" aesthetic better. Whatever the reasons, it works. As before, the custom aspect makes exact scaling a little tricky, but it looks to be a pretty good 1/24.
Overall
This is definitely an improvement over the Mustang, and it's all in the detail work: the #11 rondels are perfectly centered this time, the grille looks better, the rear spoiler matches the prototype more, etc. There's really no single major improvement, but all of these little improvements add up to an overall stronger piece. If you liked the Boss Hoss, you should love the Heavy Chevy.
Have a question, comment, or criticism about this review?
Send me an e-mail
with your thoughts!