Made By:
Pull & Speed
Scale:
1/43
MSRP:
US$5.99
Overview:
Packaging (Design):
7/10
Packaging (Durability):
7/10
Casting (Body):
9/10
Casting (Interior):
N/A
Casting (Chassis):
N/A
Casting (Engine):
N/A
Paint (Exterior):
9/10
Paint (Interior):
8/10
Paint (Trim/Graphics):
9/10
Overall Panel Fit:
N/A
Total Score:
8.2/10

Other Video Game Models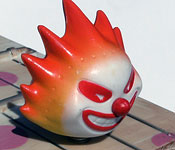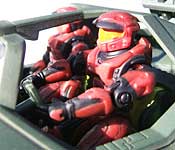 Fortnite Figures
Portal 2 Defective Sentry
MarioKart DS Royale (Review)
Need for Speed '69 Charger (Review)
Ghostbusters: The Video Game Ecto-1B
Need for Speed Audi R8 (Review)
Arkham Knight Batmobile (Review)
Half-Life 2 Muscle Car
SpyHunter Lamborghini Diablo
Need for Speed Murciélago (Review)
Metallo
HALO 4 Warthog (Review)
Need for Speed Mustang GT (Review)
SpyHunter 2 Saleen S7
Star Fox 64 Arwing (Review)
Borderlands 3 Claptrap (Review)
HALO 2 Warthog (Review)
LEGO Dimensions Ecto-1
Twisted Metal Sweet Tooth (Review)
MarioKart DS B-Dasher (Review)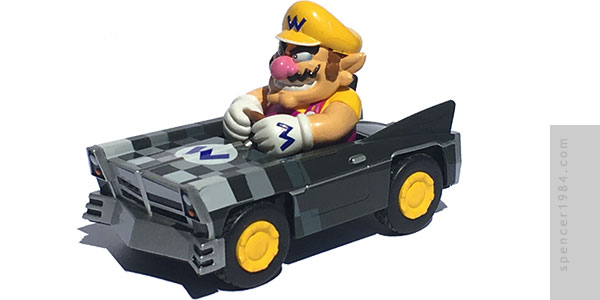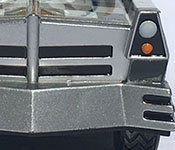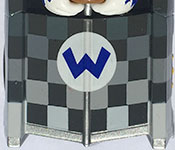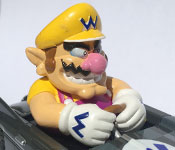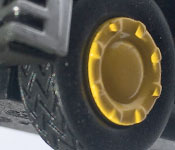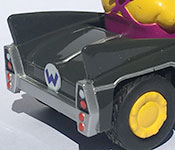 Background
Mario Kart DS was released in 2005, the fifth game in the Mario Kart racing series and the first to feature online multiplayer as a game play option. While the playable roster continued to expand, MKDS retained the core group of Mario, Luigi, Yoshi, and Princess Wario. Wario's cars for this round included the Brute, a lightweight racer reminiscent of the Caterham 7.
Packaging
Wario comes in teh exact same box as Mario. Different stickers are applied for the bar code and figure name on the interior tray, but that's it.
Casting/Paint
The Brute is a full-bodied racer, with sharp angles and flat planes making up its body work. The casting is clean and smooth, with the only visible parting seams being on the outer edges of the front bumper. There's also a small sink mark behind the upper left headlight, though its easy to mistake that for intentional damage. Wario is fixed in position, with his hands firmly grasping the (separately molded) steering wheel. The wheels are cast in bright yellow with black vinyl tires featuring a "W" tread pattern. The body is cast in dark gray, with a checkerboard fade on the front fenders and hood. The paint here is fantastic, with the blocks wrapping fully around the tops of the fenders and lining up perfectly across the hood. The lights are a combination of red, white, and orange. Black is used for the grille openings and bumper accents. Silver paint is used for the bumpers, grille, light bezels, door handles, and hood, trunk, and side trim. The silver isn't quite as flawless as the checkerboard, but it's still solid work. Lastly, two "W" symbols are printed on the car, once toward the rear of the hood and the other centered above the rear bumper. There's not much interior to speakj of, but what's there is black with a brown steering wheel on a silver column. The chassis is unpainted black plastic, and is only visible from low side angles. Wario is in his typical yellow hat and shirt with magenta overalls and white gloves. His paint is generally very good, with nice attention to detail like his white hat trim, pink nose, zig-zag mustache, and "W" logos. His eyes are particularly well done, with hollow pupils and blue edges under big bushy eyebrows to give him a properly manic look.
Features/Accessories
The big feature here is the pull-back motor. It works well enough, with just a 1" (2.5cm) pull getting more than a foot (30cm) of forward movement. Better still, it doesn't interfere with the mold at all.
Accuracy
This is a nice translation of the game model, right down to the side trim starting at the rear corner of the front fender. About the only thing that looks off is that the front fenders are a little shorter here, while the game model had the headlights stick out past the bumpers...so good call making that change. The scale is officially listed as 1/43, but that really refers to the Carrera slot car tracks these were designed to go with. As with the others in this series, the actual scale is somewhere in the 1/24 - 1/32 range.
Overall
Another good figure in the Mario Kart series, the vintage look of Wario's full-bodied racer make for a nice contrast to the more streamlined racers used by Mario or Peach.
Have a question, comment, or criticism about this review?
Send me an e-mail
with your thoughts!