Made By:
Luke's Toy Factory
Type:
Stacking Toy
MSRP:
$24.95
Other Building Toy Reviews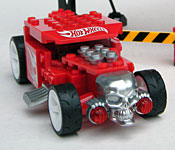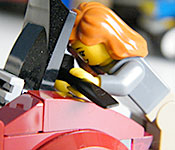 K'NEX Greenhouse
LEGO Delivery Van
LEGO Cement Mixer
LEGO Fuel Pumper
Luke's Toy Factory Fire Truck
Slotto Puzzle
LEGO Fuel Tanker
Mega Bloks Super Blitzen
LEGO 4-Wheelin' Truck
Mega Bloks Super Stunt Test Facility
K'NEX Ferris Wheel
LEGO Flatbed Truck
LaQ Frog
LEGO Batman: Riddler Chase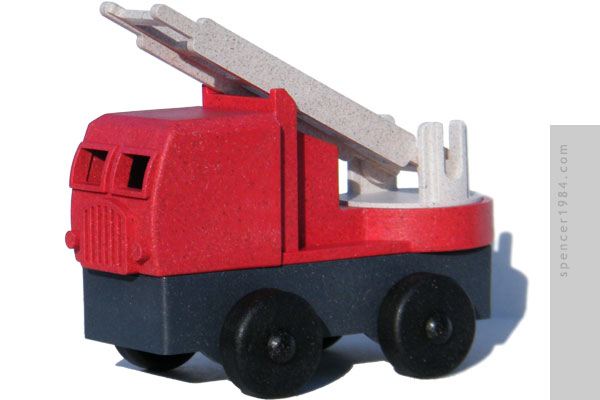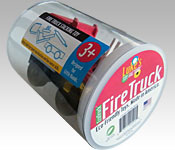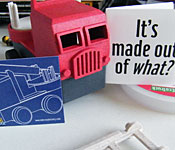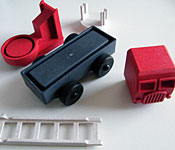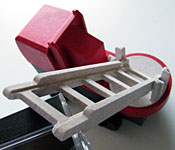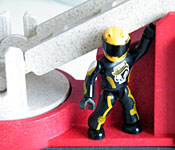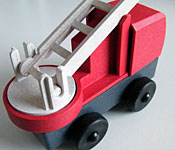 A few years ago, there were a number of toy recalls in the U.S. due to unsafe materials used in their manufacturing. The bulk of these toys were produced by manufacturers in China, which spurred an increased awareness of potential problems with this type of business model, and renewed interest in creating products that were both safer for children and produced closer to home. One of the companies to come out of that shake-up was Luke's Toy Factory, based out of Danbury, CT. In their words:
We wanted to make traditional toys for the 21st Century. Today, we believe that kid's toys should of course, be fun. But more than that, we believe they should be made responsibly and sustainably using only the highest quality materials available, with attention paid to the smallest detail. And we believe they should be made in the United States where quality and safety can be ensured throughout the production life cycle.
Luke's Toy Factory ran a successful Kickstarter campaign in the summer of 2014 to get funding for their launch, shipping the first wave of their "EcoTruck" Fire Trucks that fall.
It comes in a clear tube about 6½" (17cm) long and 4¾ (12cm) in diameter. As part of their aim to make the product environmentally friendly, the tube is a "cellulose-based plastic material that comes from managed forest wood." Everything fits inside nicely, and it seems like a sturdy enough container to use for storage (if it was an eighth of an inch bigger around, it could be a handy CD/DVD storage container). Inside is a folded card giving a quick synopsis of what the truck is about and a glossy card with line art of the truck on one side, and some Fire Truck trivia on the back.
The truck itself is made of 11 parts, seven of which (the wheels/axle/chassis) are pre-assembled and cannot be taken apart. The cab, truck body, ladder, and ladder base are all separate pieces that drop into their assigned places and can be removed easily. The wheels and axles are cast in black, the chassis in dark gray, the cab and body in red, and the ladder in white. Yellow and "natural" versions are also available.
The fit and finish is very nice, with the sawdust/plastic pellet composite creating an interesting texture. I like the subtle color shift between the wheels and chassis, and the matte finish really gives it a great "classic" look. The edges are all smooth, and the parts themselves feel very sturdy. It rolls well enough, though the treadless tires turn much easier on carpet than on other surfaces. The ladder pivots where it meets its base, and the base rotates 360°.
Aesthetically, it's a great piece that truly recalls vintage wooden toys while the new methods and materials give it a cool modern twist. For play value, you can't go wrong with a basic fire truck (2014 being the year Planes: Fire & Rescue was released, along with the 50th anniversary of the Hess Toy Truck). I do wish there was more than one way to put it together, as part of the fun of building things is building them your own way. Perhaps future releases from Luke's Toy Factory will be able to swap parts with the Fire Truck to allow for this customization.
Overall, this is a great toy and a nice way to start kids building. The extra effort put into making this a safe, environmentally friendly product just helps that much more.