Original Kit:
Angry ATV
Made By:
Monogram (kit #1502)
Scale:
1/24

Other Toy Models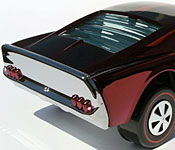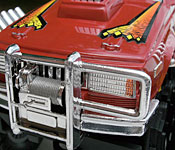 Energon Hot Shot
Armada Hot Shot
R.A.M.S. All-Terrain Pain (Review)
Hot Wheels "Boss Hoss" (Review)
R.A.M.S. Wave Warrior (Review)
Matchbox '83 Corvette
Spiral Zone Monocycle
Cybertron Cannonball
R.A.M.S. Recon Ranger (Review)
Transformers G1 Road Rage
"The Animal" Angry ATV
G.I. Joe RAM
Beast Wars Megatron
Ninjago Ultra Sonic Raider
Karate Kommandos Corvette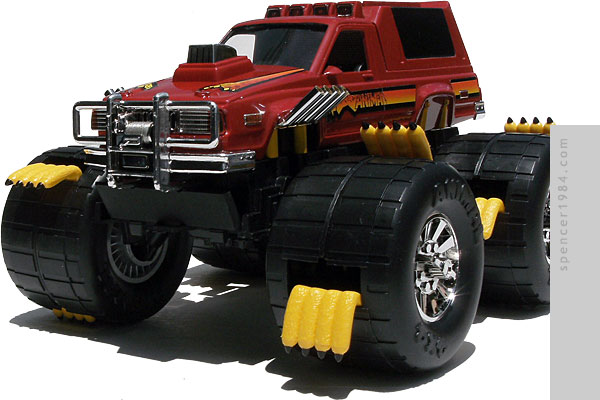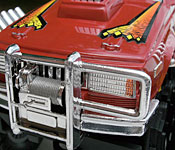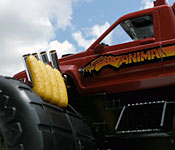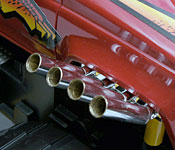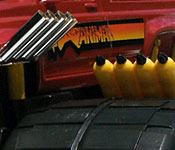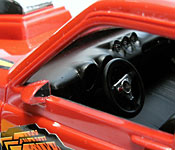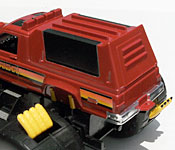 I first learned about Monogram's version of The Animal when I was assembling my scale model advertisement archive. I almost dismissed it as an ad for the toy, until I saw the Monogram logo in the corner and decided to investigate further. Unfortunately, those investigations lead nowhere. Few people knew anything about these kits, and those that had access to them would not break the shrinkwrap (understandable for people trying to sell the kits, but I also spoke to one or two owners who had no intention of selling them and yet still would not open them). It looked like I was going to educate myself the old fashioned way: by buying one and seeing what it looked like first hand.
I'm glad that I did. This was one of those kits that makes me wish I could speak to the sculptor who worked at Monogram back in the day, and congratulate him/her on the outstanding job he/she did. It was sold as a toy (which was based on another toy), and so I half expected to see a stripped-down and unassembled version of the regular battery-powered version. If I was lucky, maybe it would be a new tooling that fit in better with the rest of my ~1/24 scale models. What I didn't expect was a nicely detailed chassis, complete with a properly-scaled engine bottom, detailed transmission, and appropriate-looking transfer case details. Nor did I expect the ingenious wheel assemblies, which feature cams within the wheels to allow the claw-popping action without sacrificing the truck's ability to roll along nicely. Complimenting this attention to detail was a good combination of textures that limited the amount of paint applications needed, minimal flash, and some excellent chrome plating. All told, it was actually one of the better engineered kits I have encountered, despite its "toy" status.
The only real problem I had with it was the interior (or lack thereof). The opaque gray windows looked pretty cheezy, and I knew I could do better with a little effort. My parts box yielded a bench seat, door panels, and dashboard that fit with very little effort. In fact, only the dashboard needed to be modified to fit the square windshield base. A new windshield was made out of clear plastic, while the sun roof panels were cut from the original "glass" piece. These, the cap windows, the steps, the shock absorbers, the taillights, and some chassis components were detailed with paint. The bumpers and side markers were done in Bare Metal Foil, and the exhaust headers were replaced with metal tubing. The final step was to apply the hood & door stripes, which furthered my high opinion of this kit by proving to be fully repositionable after I accidentally applied the forward left stripe too low.