Site Features
Getting Started in the Hobby
Model Categories
Original Kit:
Nissan Sunny Vanette
Made By:
Nitto (kit #819)
Scale:
1/24

Other Transformers Models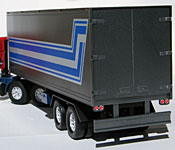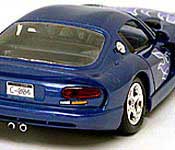 Revenge of the Fallen Skids
G1 Skids
G1 Huffer
G1 Optimus Prime
G2 Soundwave
G1 Hoist
G1 Prowl
Armada Hot Shot
Robots In Disguise X-Brawn
Robots In Disguise Side Burn
Robots In Disguise Sideswipe
Machine Wars Prowl
Robots In Disguise Prowl (Super)
G1 Smokescreen
Transformers Bumblebee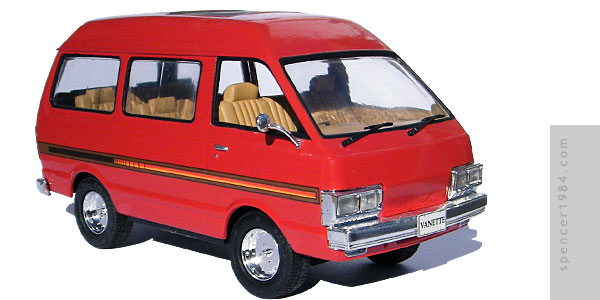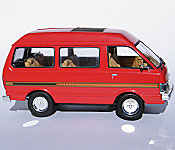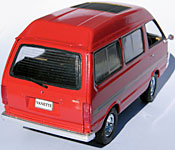 After literally years of looking, I was finally able to track down a Nissan Vanette kit. Other than the Ligier JS-11, this was probably the most difficult kit to track down, having been out of production for nearly 20 years. It was well worth it, however, since the end result is nearly perfect for Ironhide.
The model is built totally box stock, even the decals were included in the kit. The only change I had to make was to Bare Metal the bumpers, which were black in the kit but chrome on Ironhide. Colors are pretty straightforward, red over suede with the necessary detailing.
This was actually a pretty complex kit, considering the size of it. It was set up for an electric motor, lights, opening side and rear doors, and moving seats (the front center console folded down, the middle left seat folded up, and the middle right seat folded down and rotated to face a table installed between the middle and rear seats). Many of these were discarded for my particular buildup, but it was interesting to see how complicated Nitto made this kit.
Have a question, comment, or criticism about this model?
Send me an e-mail
with your thoughts!