Site Features
Getting Started in the Hobby
Model Categories
Original Kit:
Chevrolet Camaro ZL1
Made By:
Revell (kit #85-4307)
Scale:
1/25

Other Camaro Models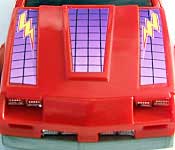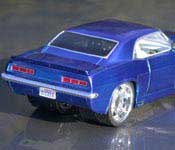 Troy PD SCCA Camaro
'16 Camaro (Review)
Bewitched '69 Camaro (Review)
"Stylo" Camaro
The Last Stand ZL1
Blood Drive '67 Camaro
Transformers Bumblebee
'69 Camaro
Charlie's Angels '69 Camaro
"Heavy Chevy" Camaro (Review)
Other Asylum Models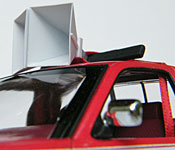 Megafault Dodge Ram
200 mph Nissan 350Z
Avengers Grimm Camaro ZL1
Transmorphers: Fall of Man Police Car
War of the Worlds Monte Carlo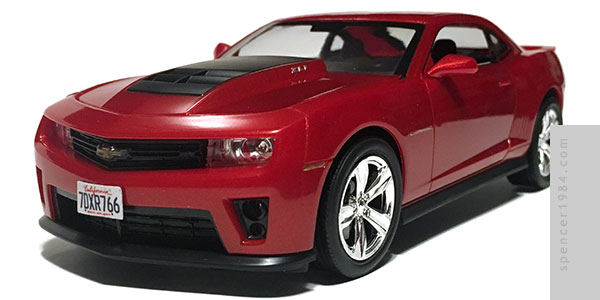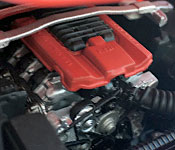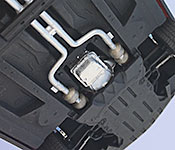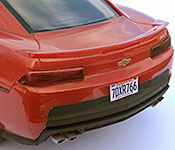 While I've done a fair number of Asylum models, I've generally kept them to quick & fun projects - maybe an evening or a day's worth of work (the Megafault Dodge Ram was probably my most involved build so far, and it was essentially a promo). Along those lines, it would have been nice to get a replica of the heroines' ZL1 from Avengers Grimm but I wasn't about to make it a long-term project. Maisto's rumored '14 ZL1 would have been perfect, but never made it to retail. Revell's predecorated '13 ZL was half perfect (although Chevrolet updated the fifth-gen Camaro for 2014, the ZL1 retained its front fascia for the rest of the generation), but I still wasn't sold on the idea. It took a store sale to finally push the kit into "get me" territory and get the project started.
Revell actually did a very nice job on the kit, with everything fitting together beautifully and generally clean and sharp work on the prepainted body. The part breakdown was smartly done, and while there were some things like hollow catalytics and cast-in drive belts they were assembled in such a way as to minimize or hide any flaws. Even the solid metal axles were OK, thanks to the way they wove through the suspension. I did have to paint the chassis and engine. The Interior was mostly "paint optional," but the dashboard was cast in gray instead of black, so I shot everything with a semi-gloss black to eliminate the weird contrast. The body only needed a few extra paint apps, like the windshield cowl, corner marker lights, and window frames. I also made a set of license plates based on the rear-view scene of the car in the movie.
I probably could have gotten away with a totally box stock build—when the source material used Casper Van Dien to portray a diminutive imp, we clearly weren't working with sticklers for detail—but I wanted to see if I could at least approximate the 2014 rear fascia. I started by cutting out the dividers between each pair of taillights, then carefully expanding the openings. I then carved new taillights out of 0.125" square styrene stock, checking them frequently against the holes in the body so that I would be sure they'd seat correctly. The new lenses were painted Tamiya Clear Red over Gunmetal, which gave them just enough texture to look right. The rear diffuser was moved up by cutting a piece of metal tape to the correct shape and painting it flat black. The license plate indent is still the wrong shape, but overall I was pretty happy with how the revised rear turned out.