Site Features
Getting Started in the Hobby
Model Categories
Original Kit:
The Man from UNCLE car
Made By:
Classic Reproductions (AMT)
Scale:
1/25

Other Spy Car Models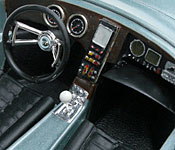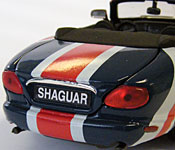 The Spy Who Loved Me Lotus
The Avengers Lotus Elan
Man from U.N.C.L.E. Piranha
The Silver Spectrum Ford Deluxe
Austin Powers: Goldmember Shaguar
Tomorrow Never Dies BMW (Review)
Austin Powers Shaguar
xXx '67 Pontiac GTO
The World is not Enough BMW
Danger Mouse Mk III
Other Classic TV Models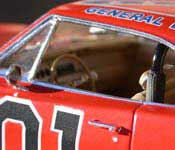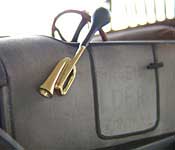 Highway Patrol Buick
WWF "Macho Man" Bronco (Review)
Birds of Prey Hummer
Riptide 1960 Corvette
Automan Countach
Beverly Hillbillies Truck
V.I.P. Jaguar
Stingray 1965 Corvette
Batman Batmobile (Review)
A-Team Van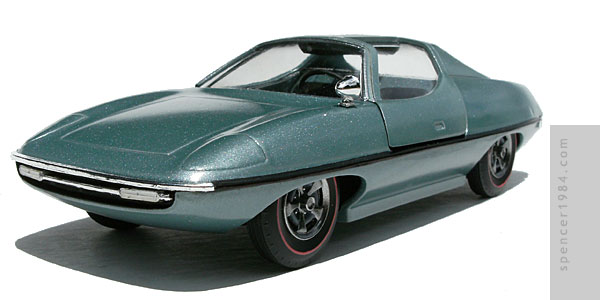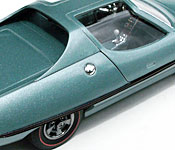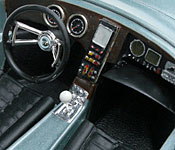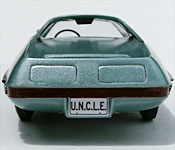 Cool Fact
In an episode of NCIS, Special Agent Gibbs (played by Mark Harmon) is asked what Chief Medical Examiner "Ducky" Mallard (played by David McCallum) looked like when he was younger. The response was "Illya Kuryakin," McCallum's character in The Man from U.N.C.L.E..
I had almost missed my chance to get one of these kits, but fortunately managed to get an order in *just* before the final cutoff. It was well worth the wait, however, as the Piranha is a very cool little car and one that I definitely wanted to add to my TV/movie car collection.
I had briefly considered doing this as a full-detail custom, much like my 1979 Batmobile, but decided that I'd enjoy it more as a simple buildup. The only things that I ended up replacing were the fold-down dash panel (made from an aluminum tea can) and the steering wheel, modified from a parts box item.
Everything else looked great right out of the box, and only required minimal cleanup. The main body was painted Model Master Ice Blue, the tires, seats, and chassis were painted Krylon Satin Black, and the wheels were painted with Alclad Chrome. The dashboard was base coated with a medium brown, then oil paints were used to create the woodgrain effect. Bare Metal Foil was used on most of the trim components, while silver, green, gray, amber, and red were used to detail the spy gadgets. I also added a straight pin shift lever, "U.N.C.L.E." license plate, and a rear view mirror (as seen in a few episodes).