Original Kit:
Hot Wheels Corvette Z06 Coupe
Made By:
Revell (kit #85-1942)
Scale:
1/25

Other Comic & Manga Models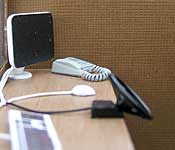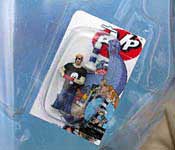 Murciélago Lamborghini Roadster
Dilbert Carbicle
PvZ Ferrari 250
PvP Mini Cooper
Zessyaka! Subaru 360 Deluxe
Legends of the Dark Knight #5 Batmobile
Batman #20 Batmobile
Cyber Formula Super Asurada (Review)
Detective Comics #377 Batmobile
G.I. Joe RAM
It's Walky! 1986 Dodge Ram 50
Lupin III Mercedes-Benz SSK (Review)
Jigoro Jigorou Toyota Celica
Shakotan Boogie Yanky Mate! Z
Wangan Midnight Devil Z
Other Corvette Models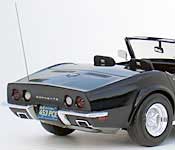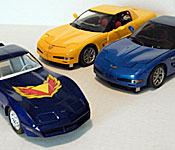 Mako Shark Show Car
Chuck Norris Karate Kommandos Corvette
Riptide 1960 Corvette
'72 Comic Book Batmobile
Matchbox '83 Corvette
Stingray 1965 Corvette
Transformers Vector
Revenge of the Fallen Sideswipe
Corvette Fighter Craft
'98 Corvette
'64 GS
The Junkman 1981 Corvette
'70 Comic Book Batmobile
'06 Indy Pace Car (Review)
Transformers G1 Tracks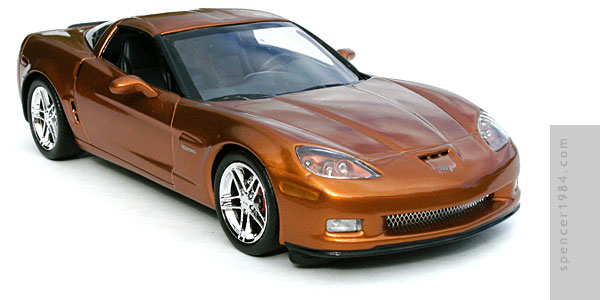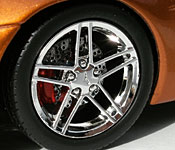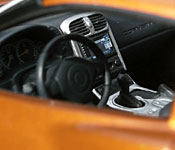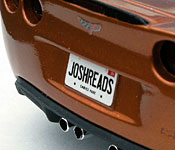 Truth be told, the only time I read Judge Parker is when it appears on the pages of Josh Fruhlinger's The Comics Curmudgeon. But after having not visited his site for a while, my return visit happened to be the same day that included a splash panel featuring Parker's Z06. So while this model technically reflects a single comic strip, it was built more as an homage to the Curmudgeon's work.
It also provided me with a good excuse to build the current Corvette in one of my favorite colors, Atomic Orange. I never cared much for the classic Ontario Orange, but the updated color looks really cool. So after a trip to the hobby store to pick up a Snap-Tite Vette and a trip to the Chevrolet dealer for a can of touch-up paint, I was ready for a quick weekend project.
Alas, that was not to be the case. The model was progressing nicely right up to when I shot the color coat. Apparently my preparations were not sufficient, and the hot automotive paint wreaked havoc on the styrene body. So I was left with a finished interior, nearly complete chassis, and a cracked and wrinkled body. I wasn't sure if it could be saved or not, but I was willing to give it a try.
It needed several baths in stripper interspersed with periods of sanding, scraping, and washing. The damage also meant that it needed a few spots of body filler, but careful sanding was able to minimize this. In the end, it took over a year of soaking and elbow grease to get the Corvette body back to presentable condition. It seems like a lot of work for what was supposed to be a quick build of an obscure reference, but sometimes that's just how the hobby goes.
Once it was ready for round 2, I took a few extra precautions with the base coat and re-shot the color coat. It worked out much better this time. Once that was dry, I painted the rest of the body details, and shot it with several coats of Future to give it a nice shine.
Other than the supreme amount of effort needed to repair the body, the work done here was pretty straightforward. The only modifications I made were adding brake calipers, opening up the grille, and adding the vanity plate (the Curmudgeon's URL). Everything else was built straight from the box.