Site Features
Getting Started in the Hobby
Model Categories
Original Kit:
64 Ford
Made By:
Ertl (kit #6990)
Scale:
1/25

Other Racing Vehicle Models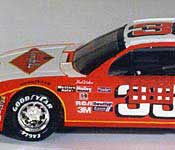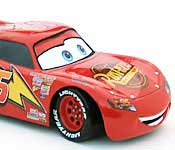 Spinout Shelby Cobra (Review)
Cyber Formula Knight Savior (Review)
Cyber Formula Stealth Jaguar (Review)
Driven Target CART Racer
Transformers Jazz
Blonde Comet Open Wheel Racer
Talladega Nights Monte Carlo (Review)
Born 2 Race Subaru Impreza WRX STi
Cars Lightning McQueen
Red Line 7000 Ford Galaxie
Other 1960s Movie Models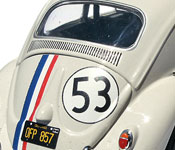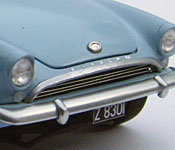 101 Dalmatians Cruella's Car (Review)
Bullitt Mustang
Hot Rods to Hell Corvette
The Love Bug Herbie
Spinout Shelby Cobra (Review)
Batman Batmobile (Review)
The Graduate Alfa Romeo
Bullitt Charger
Batman Batmobile
Dr. No Sunbeam Alpine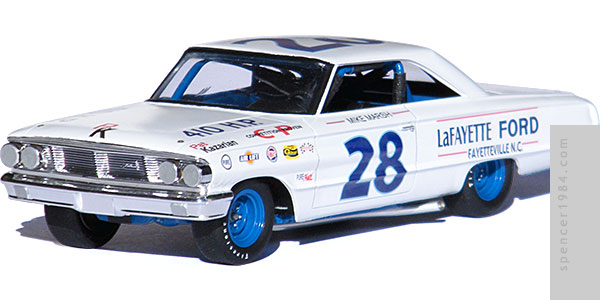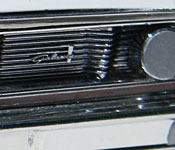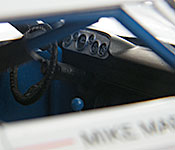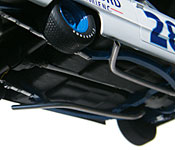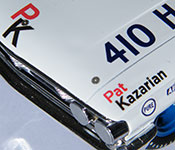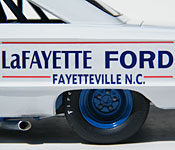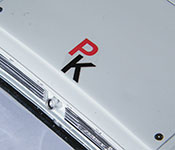 AMT's '64 Galaxie kit was essentially an unassembled promo, which was a problem for trying to build it as a stripped-down NASCAR vehicle. Fortunately, there were lots of aftermarket options available to help me out.
First, the chassis and interior were Modelhaus items. Most of the details were up to their usual standards, but the chassis had some surprisingly rough spots and needed to be shortened to fit under the Galaxie body properly. Nothing too bad, though, and after just a little clean-up I had it painted in a variation of Fred Lorenzen's color scheme (the movie used a combination of existing footage and stunt cars, so I tried to split the difference). The kit came with an engine bottom to fill the hole in the chassis, but it had promotional text and an automatic transmission. So I instead used a spare engine from my parts box. I'm not sure what kit it came from, only that it was a halfway decent-looking Ford engine that was missing most of the top end. The hood was cast as part of the body, so the partial engine worked out perfectly.
I also used a few parts from Plastic Performance Products. They provided the correct vintage racing wheels & Firestone tires, plus a roll cage that was nearly perfect for the Galaxie right out of the package. The only modifications I made were to add a couple extra pads and replace the rear diagonals with rod stock.
The body was stripped of all its side trim, wipers, and vent windows. I then painted it Tamiya pure white and used a combination of custom and Powerslide decals. The lights were blanked off and painted flat aluminum, rear window braces were added, and the fuel fill door was removed and replaced with a short fill tube. Finally, the bumpers were touched up with BMF at the sprue points and license plate frames (like most promos of the time, this had the year cast as the license plates).