Site Features
Getting Started in the Hobby
Model Categories
Original Kit:
Lightning McQueen
Made By:
Mattel
Scale:
1/24

Other Pixar Models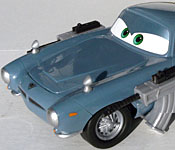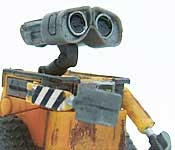 WALL·E
Cars 3 Jackson Storm (Review)
Cars Mack (Review)
Cars 2 Shu Todoroki (Review)
Cars 2 Finn McMissile (Review)
Other Cartoon & Anime Models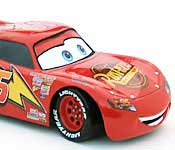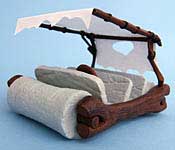 Cars 3 Cruz Ramirez
Batman:TAS Batmobile (Review)
Ben 10 Alien Force Kevin's Car (Review)
Planes 2 Firefighter Dusty (Review)
Grendizer Duke Buggy (Review)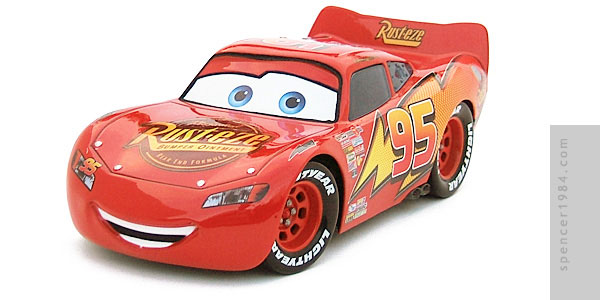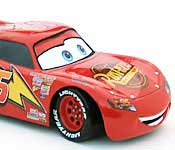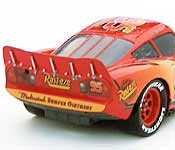 Cool Fact
Lightning McQueen was specifically designed to *not* look like any one particular make or model. Claims that he was based on a Pontiac Firebird refer to a full-sized exhibition vehicle, which was built using a Pontiac Firebird chassis.
This is the first time I've done a movie-based model before I've seen the movie. It was a bit of a cheat, as I did little more than a detail job to Mattel's 1/24 diecast Lightning McQueen, but the details really made a difference here. Fortunately, the Disney/Pixar marketing machine made detail shots ridiculously easy to find.
The only thing I didn't care for on the original Lightning was that his eyes were both placed in the middle of the windshield, making him look crosseyed. To fix it, I repainted the windshield and added a new set of eyes that I made in Illustrator. I then painted the windshield gasket, mouth, exhaust tips, and hood and roof flap seams. I also removed the spoiler supports and made new ones from short sections of wire.
Most publicity photos of Lightning (including those shown on his box) show him posed with his wheels turned. I liked the look but was unsure of how I was going to pull it off. Once I took him apart, I was happy to see what appeared to be the remains of an abandoned "steerable wheels" design. As such, all I had to do was cut the solid metal axle and relieve a little bit of the firewall. I was then able to pose the wheels and glue them in place, making him look a lot more "alive" than he was out of the box.