Site Features
Getting Started in the Hobby
Model Categories
Original Kit:
BMW 7er
Made By:
Paul's Model Art
Scale:
1/24

Other BMW Models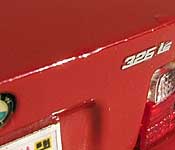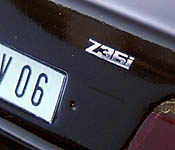 The Transporter 735i
Tomorrow Never Dies 750iL (Review)
M3 Street Machine
The Chase 325is
The Circuit Wolf 3.0 CSL
'01 X5
Misfile BMW M3
'94 740i (Review)
The World is Not Enough Z8
Other 2000s Movie Models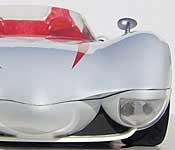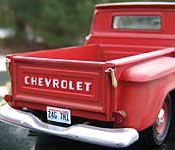 WALL·E
Twilight '63 Chevy Pickup
The Matrix Reloaded Escalade EXT
Speed Demon Chevelle
Terminator 3 Lexus
Night Watch Audi TT
Avatar AT-99 Scorpion
Transformers Bumblebee
Dale Daytona Winner (Review)
Speed Racer Mach 5 (Review)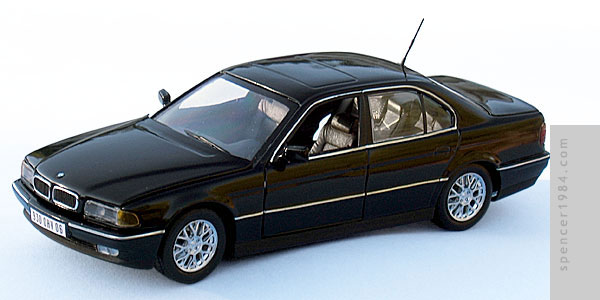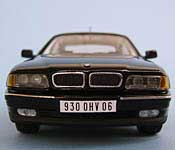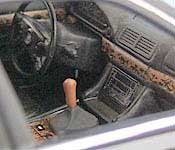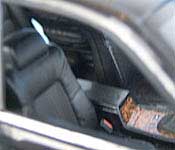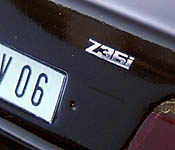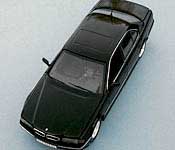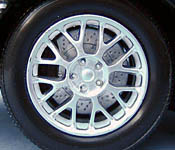 I had originally bought this car to turn into the Pierce Brosnan's BMW from Tomorrow Never Dies. Then I saw The Transporter, and was torn between which car I wanted to make. When I discovered that there was a correct "L" version of the 7-series available to make the Bond car, it made the decision a lot easier.
The car was disassembled and repainted to match the black over black used in the film. The interior also recieved flocked carpeting, scratchbuilt seatbelt hardware, and a custom center console. The body was detailed with paint, Bare Metal Foil, new BMW badges and trim, and a set of movie-accurate license plates (I chose the set from the first scene). A parts box antenna was mounted on the back window, and for the final touch I added a set of BBS wheels over parts box brakes. The style isn't an exact match for the ones used in the movie, but they're nearly perfect...just a slight difference in the bow of the spokes.