Site Features
Getting Started in the Hobby
Model Categories
Original Kit:
Pontiac Firebird
Made By:
Testors (kit #4086)
Scale:
1/24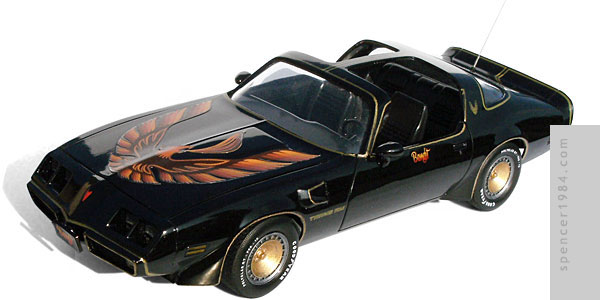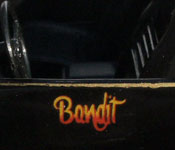 If I thought my options for the first Bandit Firebird were limited, the options here were even more dismal. At least there were some 1/24 diecast options available for that car (even if a couple of them didn't hit retail until after my build was finished). And while the shaker-hooded 79/80/81 Firebird is available from a few different manufacturers, turbo-hooded options were limited to the rare and expensive MPC kits, the even rarer and more expensive dealer promos, and this kit from Testors. Unfortunately, while it does have the correct options for Bandit's ride, the details are sorely lacking.
Despite the limitations, I went ahead with it. Because the engine is so crude, I simply glued the hood in place and called it a curbside. I also replaced the side-view mirrors and the wheels (the latter wouldn't have been a problem if I had started with Testors' #4083 release of the kit). Detailing was limited to paint, the CB antenna, and some basic interior flocking.
The paint job was the hardest part of the whole build. The kit did not include any decals at all, so I ended up having to use a combination of hand-painted stripes, custom decals, some markings from Fujimi's Blackbird, and the screaming chicken from StickerFixer.com. In the end, it didn't come out too bad...but if a better kit or a prebuilt diecast come along some day, I will be very tempted to replace this one in my collection.