Site Features
Getting Started in the Hobby
Model Categories
Original Kit:
Defective Sentry Keychain
Made By:
The Coop
Scale:
N/A

Other Video Game Models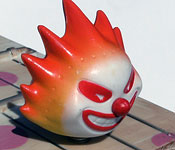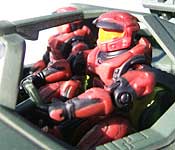 LEGO Batman Batmobile
Half-Life 2 Muscle Car
SpyHunter 2 Saleen S7
HALO 4 Warthog (Review)
MarioKart DS Royale (Review)
Twisted Metal Sweet Tooth (Review)
Mega Man 66 Action Vol. 2 (Review)
Need for Speed Murciélago (Review)
Ghostbusters: The Video Game Ecto-1B
Need for Speed Audi R8 (Review)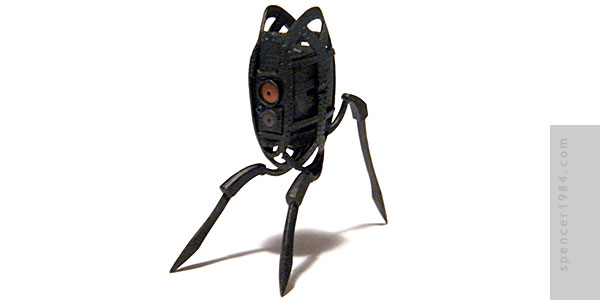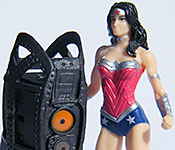 This first caught my attention while I was browsing Entertainment Earth. I'm still somewhat stuck in the uglly old vinyl keychains from years past, and was struck by what appeared to be a nicely detailed and painted figure in the 3" range. If it was half as good as it looked, I may have found a new source for figures and droids in 1:24 scale.
Seeing it in person, I was not disappointed. The casting was indeed very nice, the paint was sharply applied, and it was even packed on its own blister to keep the legs safe while traveling. It was a little tall—the sentries should measure about 4' (122cm) tall, this was closer to 5' (152cm)—but not so much that it looked ridiculous. one quick operation to remove the "chain" part, and I had a very respectable figure to go with my other 1:24 robots. The photo above shows it next to my Hero Plug & Play Wonder Woman (my current default 1:24 figure stand-in), and it doesn't look too far off from screengrabs with Chell. I'll definitely be getting more like this in the future.