Site Features
Getting Started in the Hobby
Model Categories
Original Kit:
SpyHunter
Made By:
Testors (promo)
Scale:
1/24

Other Video Game Models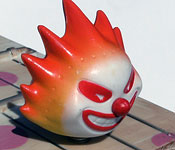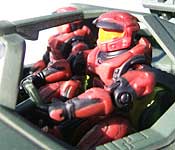 LEGO Dimensions Ecto-1
Need for Speed Murciélago (Review)
Lamborghini American Challenge Diablo
Metallo
SpyHunter Lamborghini Diablo
MarioKart DS B-Dasher (Review)
Half-Life 2 Muscle Car
Real Drift Corvette Z06
Borderlands 3 Claptrap (Review)
Mario Kart 8 Sports Coupe (Review)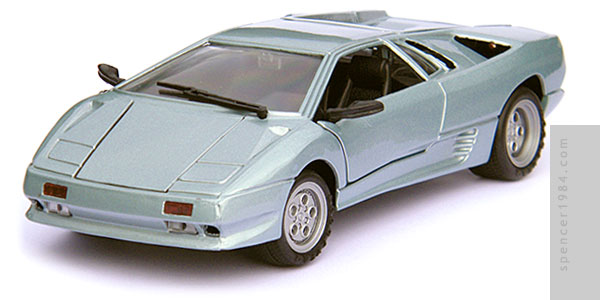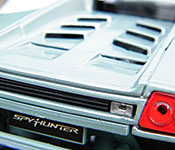 Remember the lousy SpyHunter 2 Saleen S7 I posted a year and a half ago? Lots of flash, missing pieces, etc.? Turns out that, like the video games, the original was better.
Not that this one is perfect. If anything, the Diablo looks even less like the G-6155 than the S7 looked like the G-8155. I'm pretty sure it's just an unassembled Motor Max Diablo with Testors' name slapped on the package. Also, this kit wasn't easy to get: it was only available as a promotional gift with the purchase of the game in 2001 (the S7, by contrast, was available as a mass market retail item), and my previous attempts to get one resulted in unresponsive sellers and/or Post Office disasters.
Even with all of that, it's still a slick and fun little piece. The box art is simple but attractive, the exclusive silver/blue paint looks great, and obviously I needed another diecast Diablo. Putting it together took less than a half hour, with everything nicely bagged and basic but clear instructions. It only needed minor cleanup around the wheels and exhaust tips, otherwise assembly was a literal snap. While I could have spent more time on it and did more detail work, I wanted to keep it box stock as part of its novelty.
And as for it looking nothing like the G-6155? Well, headcanon says that the Diablo was the test mule used to try out systems that would later be incorporated into the Interceptor.