Original Kit:
Ligier JS-11 Ford
Made By:
Blue Tank (kit #TK8827)
Scale:
1/28

Other Transformers Models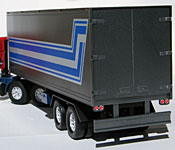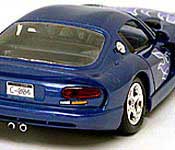 G1 Skids
G2 Sideswipe
G1 Bluestreak (Anime)
G1 Hoist
G1 Nightbeat
G1 Ladybug
G1 Sideswipe
Robots In Disguise Bumblebee
G1 Ratchet
Robots In Disguise Side Burn
Prime Bumblebee
G1 Bluestreak
Revenge of the Fallen Sideswipe
Beast Wars Grimlock
G2 Optimus Prime
Other Racing Vehicle Models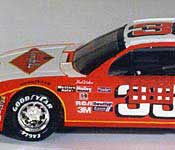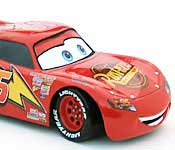 '57 Chevy Pro Street (Review)
Born 2 Race Subaru Impreza WRX STi
Spinout Shelby Cobra (Review)
Campbell's Soup #35 Monte Carlo
Dark of the Moon Leadfoot
Ford GT (Review)
Transformers: Machine Wars Prowl
The Fast & the Furious '70 Charger
'15 Rev Racing #4 Camry
Cars Lightning McQueen
Cyber Formula Knight Savior (Review)
Red Line 7000 Ford Galaxie
'64 Corvette GS
Cyber Formula Stealth Jaguar (Review)
Transformers Wheeljack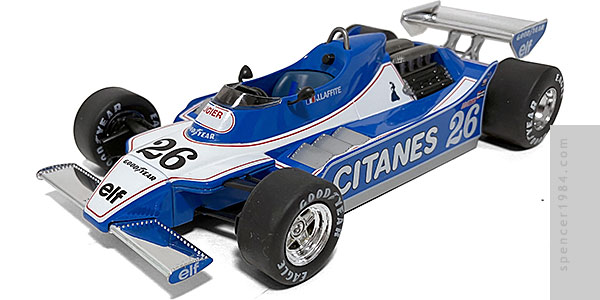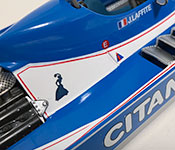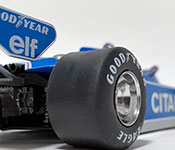 Cool Fact
The infamous "Marlboor" Wheeljack wasn't the only cigarette-sponsored Transformer: Gitanes is a French cigarette company, and was a frequent sponsor of auto racing in the late 1970s.
Although it is a slightly smaller scale than the rest of my TF models, it doesn't stand out too bad because it is not a street car - besides, 1/28 was close enough to 1/25 for me considering the rarity of models of this car.
The original model kit was motorized, so details were pretty crude. Also, Blue Tank did not do a stellar job with their molding techniques - the tires were poorly formed, the windscreen was incomplete, and there were quite a few places that just generally needed to be cleaned up. On the plus side, it was a very straightforward kit, since it had less than 20 parts (not counting the electric motor pieces). I started by removing the molded-in driver and scratchbuilding a cockpit from sheet styrene and parts box interior components, using Tamyia's 1/20 JS-11 as a guide.
Mirage, like Wheeljack or Jazz, was one of the not-quite-sponsored-by cars. In this case, the original "Gitanes" sponsor was modified to become "Citanes". The rest of the decals on the figure remained relatively accurate, although they were placed a bit differently than they were on the prototype JS11. I tried at first to modify the existing kit decals, but I found out that the decals Blue Tank provided were not exactly the quality I was used to. Despite using a brand-new X-Acto, the knife actually pulled away the clear film from the paper backing. I tried applying what was left, but between the poor quality and inaccurate sizing, they just would not cut it. Instead, I made my own side panels, stripes, and sponsor logos in Illustrator and had them printed onto decal stock. The white "elf" decals on the wing were taken from Tamiya's kit, and the "Ligier" decal under the windscreen is a custom decal applied to bare metal and cut to the proper shape. The mirrors are cut-down parts taken from a Lamborghini Countach kit.
The finished model has a combination of Testor's #43 Petty Blue and PlastiKote Gloss White paints. I was very disappointed with Blue Tank's quality, but to be fair, Tamiya's larger-scale offering of the same car was not much better (among other things, the body was badly formed and the exhaust headers needed extensive work before they could be assembled; very unusual for a Tamiya kit) - maybe the Ligier JS-11 is just a difficult car to capture in scale, or maybe I just happened to get the kits that missed QC at the factory. Although it's not my favorite model, but the end product didn't come out half bad.
Have a question, comment, or criticism about this model?
Send me an e-mail
with your thoughts!