Site Features
Getting Started in the Hobby
Model Categories
Original Kit:
Nissan R32 Skyline
Made By:
Aoshima (kit #14387)
Scale:
1/24

Other Transformers Models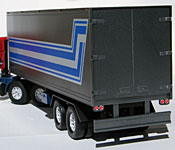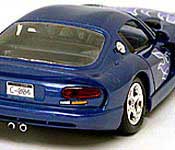 Cybertron Cannonball
G1 Hound
Robots In Disguise Drift
G1 Red Alert
Robots In Disguise R.E.V.
Revenge of the Fallen Bumblebee
G1 Sunstreaker
G1 Mirage
Machine Wars Prowl
G1 Road Rage
G1 Hoist
Energon Ironhide
G1 Ironhide
The Last Knight Crosshairs (Review)
Robots In Disguise Sideways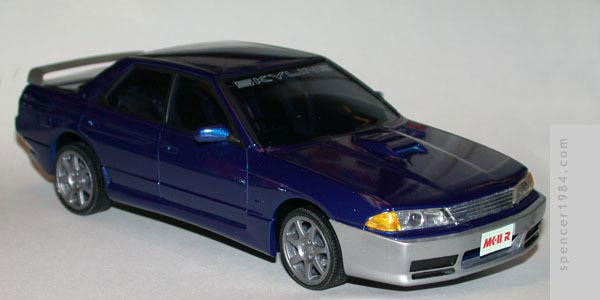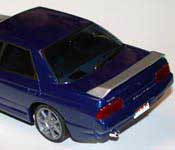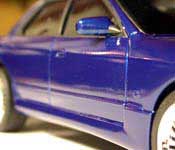 Cool Fact
Early prototypes for Sideswipe showed a swirling, lightning-like paint application on the rear fenders, similar to the red & white flames on G1's Nightbeat. The design never made it into production.
Many people were disappointed to see that the Armada Sideswipe figure was a four-door sedan, but I thought it was great to see more alternate modes based on real cars. True, some details were altered to avoid legal complications, but enough details were kept so that the car was still easily recognized.
Sideswipe is indeed a 4-door, but that's hardly an uncommon sight in tuner racing. I used Aoshima's R32 Skyline kit, and 90% of it is built straight from the box. The skirts, spoiler, and air dam were all optional parts, I just had to make sure they fit correctly (this did require a little bit of filling around the wheel arches). I removed the main grill panel and replaced it with a louvered grill to match the prototype, and replaced the wheels with a set from Revell's Acura Integra kit. Inside, the interior was built box stock except for the front seats, which are modified Viper components.
The unique color was made by starting with a base coat of Ford Blue, followed by a few light coats of Anodizit Blue (both by PlastiKote), and finally clearcoat on top of all that. To finish the look, I tinted the windows and added the kit-supplied license plates and windshield decal.
Have a question, comment, or criticism about this model?
Send me an e-mail
with your thoughts!