Site Features
Getting Started in the Hobby
Model Categories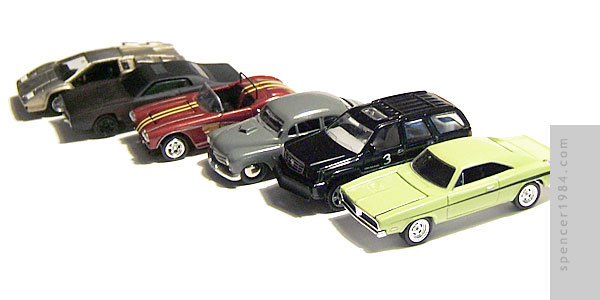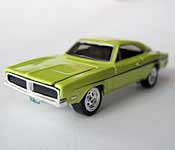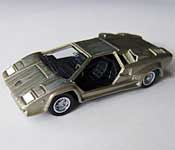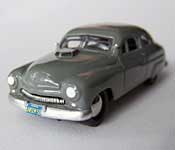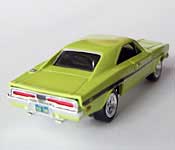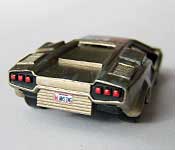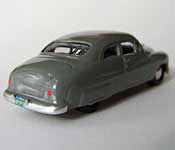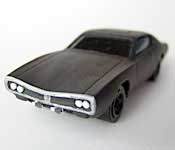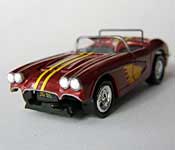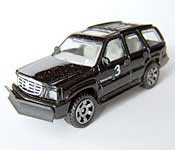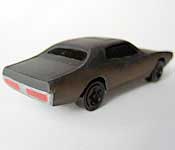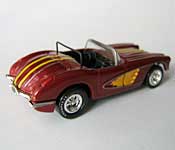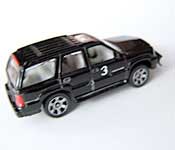 This year's Holiday Auction was the thrid in a series TV & movie cars. Once again, each and every car in this set was a totally unique custom.
First is the classic '69 Charger from Dirty mary, Crazy Larry. The Hot Wheels casting was completely repainted and includes custom decals to represent the 440 stripes. Upgrades also included paint details, screen-accurate 5-slot wheels, and screen-accurate license plates.
Second is the damaged Lamborghini Countach kit car from Rumble in the Bronx. I started with a Maisto casting (its lines were very close to those of the kit car), removed the doors and side windows, added the extra panels around the engine, and distressed it to replicate the post-hovercraft look. It also features a set of screen-accurate plates.
Third was Stallone's Mercury from Cobra. I shaved, nosed, and decked the car, lowered the roof a hair, and added the hood scoop. The original bumper guards were cast into the grille, so I removed them entirely and replaced the grille and bumperettes with scratchbuilt items. The moon caps are modified hardware tacks, and a set of "AWSOM 50" plates and mini spotlights finish the look.
Fourth was the '74 Charger from Wheels of Terror. I removed the racing details (spoiler, window pins, etc) and took a section out of the grille to allow me to give it the face it had in the movie. I also added hood vents, bumperettes, and a sunroof, then generally weathered and distressed it.
Car #5 was the titular '58 Corvette from the classic Hot Rods to Hell. This Hot Wheels casting was modified to remove the front splash pan, grille, and bumper. It then received a new radiator, 5-spoke wheels, a roll bar, license plates, and was painted Candapple Red with yellow stripes and flames.
Last but not least, the Cadillac Escalade from Zombieland. I scratchbuilt the plow blade, added paint details and weathering, and swapped the wheels out. Like most of the others, a screen-accurate plate finished the replica.
Have a question, comment, or criticism about this model?
Send me an e-mail
with your thoughts!