Site Features
Getting Started in the Hobby
Model Categories
Original Kit:
'83 Hurst Oldsmobile
Made By:
Revell (kit #85-4317)
Scale:
1/25

Other 2000s Movie Models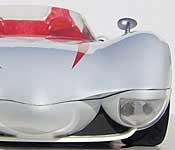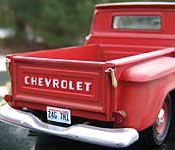 Sex Drive 1969 GTO
Night Watch Audi TT
WALL·E
Starsky & Hutch Ford Torino
Death Proof 1969 Charger (Review)
Dukes of Hazzard General Lee
Little Miss Sunshine VW Type 2 (Review)
Terminator 3 Lexus
Joe Dirt '69 Charger Daytona
Speed Racer Mach 5 (Review)
Avatar AT-99 Scorpion
Twilight '63 Chevy Pickup
Star Wars E3 Starfighter
Transmorphers: Fall of Man Police Car
Charlie's Angels 1969 Camaro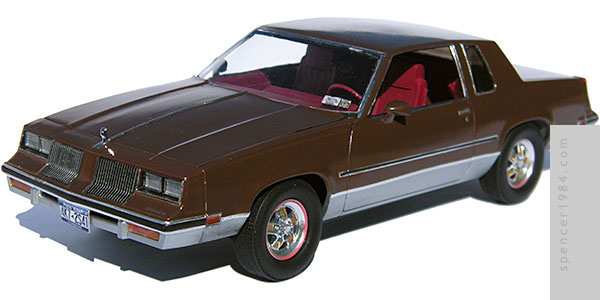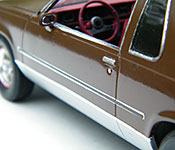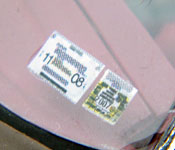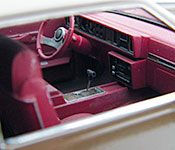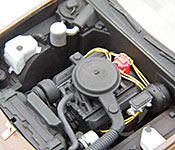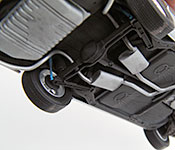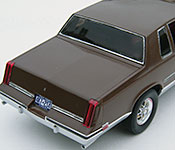 No Olds Cutlass Supreme kits were available when I first saw P2, but I was able to find a resin transkit for Monogram's Buick Grand National that consisted of a hood, front fascia, and rear bumper/taillights. I purchased the transkit, into the box went the parts, and onto the shelf went the unbuilt project for several years. Not unusual, though in this case procrastination worked in my favor when Revell announced their '83 Hurst Oldsmobile a few years later. So I sold off most of the transkit (saving the hood), picked up an H/O kit, and got to work.
The engine, interior, and chassis were built nearly box stock. The only major changes were making new full-length tailpipes from solder and aluminum tubing (the Hurst had shorter tips that exited right behind the rear wheels), and replacing the lightning bolt shifters with a scratch built standard GM T-handle. I also added ignition wires to the engine. All other detailing was done with paint and weathering, trying to make it look like a ~20-year old but well-maintained daily driver in NY.
By the way the body was made, I have a feeling that Revell either planned to release a non-H/O version in the future, or it was supposed to be a 2-in-1 that got changed partway through production. All of the Hurst-specific components were separate pieces, so most of my conversion work was simply leaving off those parts. Revell even included the little stand-up hood ornament, even though there was no place to mount it without drilling a new hole. The power bulge hood would have been a far more difficult modification, which is why I kept the original resin piece I had. It fit with a little trimming and re-contouring, and while it's not a 100% perfect fit it's not too bad. To correct the grilles, I cut out the cast-in eggcrates and used sections from Revell's Cadillac lowrider kit, cut and bent to fit the openings. I also tinted the rear and opera windows using Tamiya Smoke Clear, added the extra side trim using layered strips of metal and vinyl tape, and made up some windshield stickers and screen-accurate license plates. The final colors are Testors Silver and Krylon Leather Brown, which doesn't match any factory color but looked really close to the movie car's paint. A combination of BMF, aluminum tape, and Molotow Liquid Chrome was used for the trim work.