Site Features
Getting Started in the Hobby
Model Categories
Original Kit:
Three-Step Changers Bumblebee
Made By:
Hasbro (#B0897AS0)
Scale:
1/24

Other Transformers Models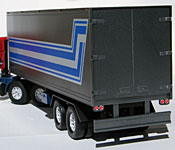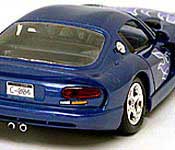 Robots In Disguise Drift
Dark of the Moon Roadbuster
The Last Knight Hot Rod (Review)
Transformers Jazz
G2 Gearhead
G1 Optimus Prime
G1 Mirage
G1 Red Alert
Robots In Disguise R.E.V.
G1 Siren
Other Cartoon & Anime Models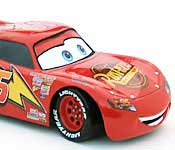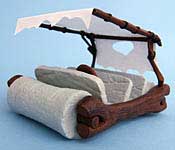 1992 Batman:TAS Batmobile
Karate Kommandos Corvette
Turbo Teen
Vifam Twinklehead
Batman:TAS Batmobile (Review)
My Neighbor Totoro Catbus (Review)
Speed Buggy Speedy
Roadster Racers Minnie (Review)
M.A.S.K. Thunderhawk
The Real Ghostbusters Ecto-1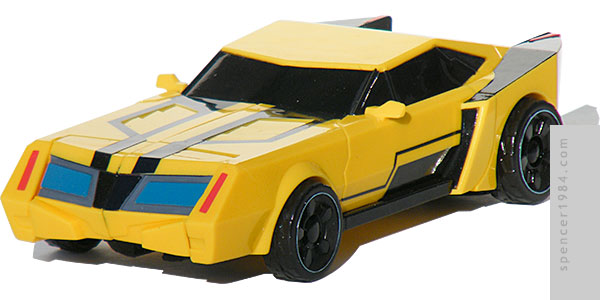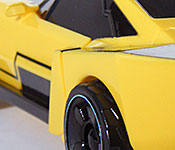 Cool Fact
The 2015 franchise marked the second "Robots in Disguise" Transformers series, the
first one
having been an adaptation of Japan's Car Robots series 14 years earlier.
The Three-Step Changers Bumblebee was, in many ways, similar to Age of Extinction Optimus Prime: not necessarily a great toy, but a great starting point thanks to his large size and simple parts breakdown.
I started by removing Bumblebee's pelvis, which was preventing the front fenders from closing tightly against the doors. The two halves of the car were then epoxied together, and the front end was also glued to maintain the correct alignment. I then cut off the heel spurs and supporting plastic, losing the clearly tacked-on look of these parts. The rear wheels had recessed centers with exposed snap connectors, which I capped with domed wiggle eyes. Finally, I scratch built panels for the inner rear fins and rear fascia to cover over the large gaps and exposed robot bits that resulted from his simplified transformation.
With the mechanical work finished, it was time to get painting. Relieving the front air dam left bright yellow robot bits exposed, so those were painted black to look like chassis components. The same was done under the rear fascia and around the rear wheels. The headlight surrounds were painted flat gray, the center divider black, and the taillights red. The wheels, stripes, tops of the rear fenders, rear fascia, windshield, and rear window were cleaned up and made more accurate using a combination of paint, ink, and adhesive vinyl. The blue edges on the wheels were done with the same bright blue gel pen that helped detail the aforementioned Optimus Prime, and I finished 'Bee off with a set of reflective vinyl mirror inserts.